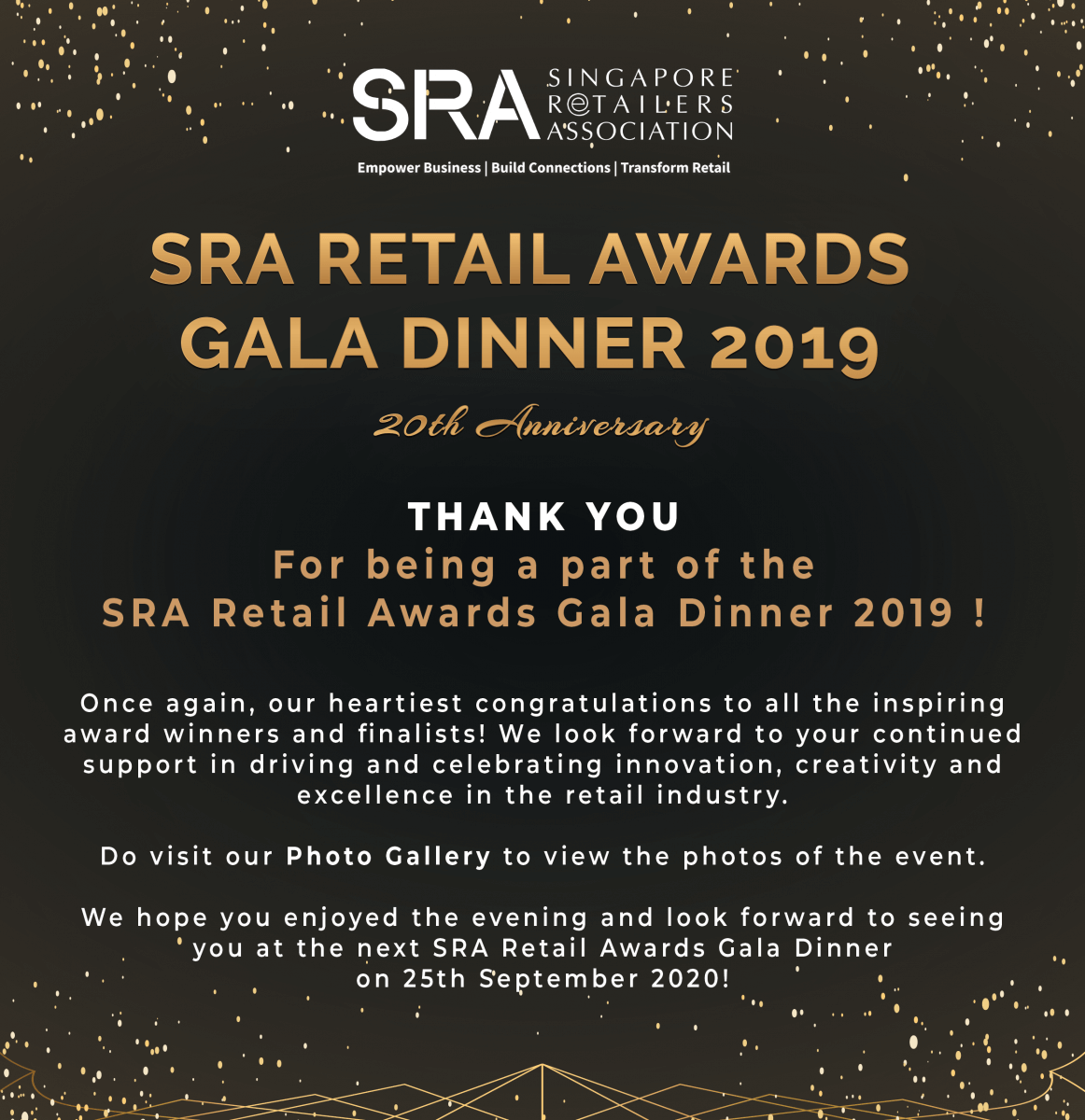 Winners of the SRA Retail Awards 2019:
SRA Retail Awards 2019 winners received their awards from Guest-of-Honour, Mr Tan Chuan-Jin, Speaker of Parliament and Mr R Dhinakaran, President, Singapore Retailers Association (SRA) at the SRA Retail Awards Gala Dinner 2019 on Friday 27 September 2019, held at The Fairmont Ballroom, Raffles City Convention Centre.
Best New Entrant of the Year: Tiger Street Lab
"Tiger Street Lab is Tiger's first-ever global experiential store!  Located on Jewel Changi Airport's top floor, Tiger Street Lab allows visitors to experience a more unexpected side of Singapore through local beers they've never tasted, local food they've never tried, local designs they've never worn – all made by local talents they've yet to discover. In addition to the beer and food, visitors can get creative and personalize their own beer bottle labels at the store. By supporting and celebrating all things that champion Singapore, Tiger Street Lab seeks to reinforce Tiger's local roots to global travelers."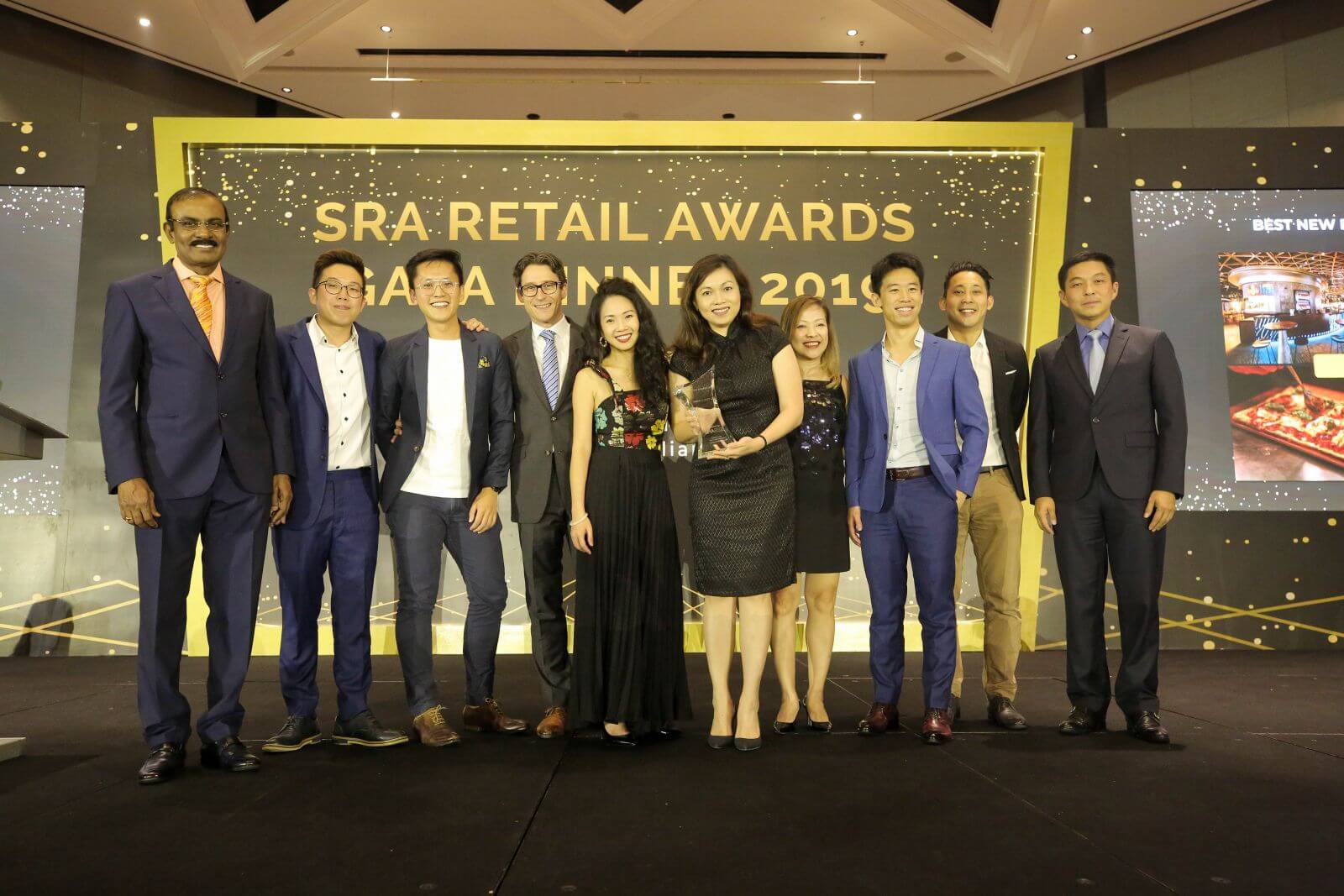 Best Retail Concept of the Year: The Shirt Bar
"The Shirt Bar's attention to detail and considerations for the customer experience creates a unique, dynamic and holistic tailoring experience. The theme is consistent throughout the space and the bar concept encourages casual conversations to take place. By utilising a vending machine, the brand also expands their repertoire of services and brings new convenience to customers, attracting different demographics of passersby to their shop front. The store also features exclusive Singaporean designs with Peranakan motifs, flaura and fauna, making it a shopping destination not only for tourists but for locals as well."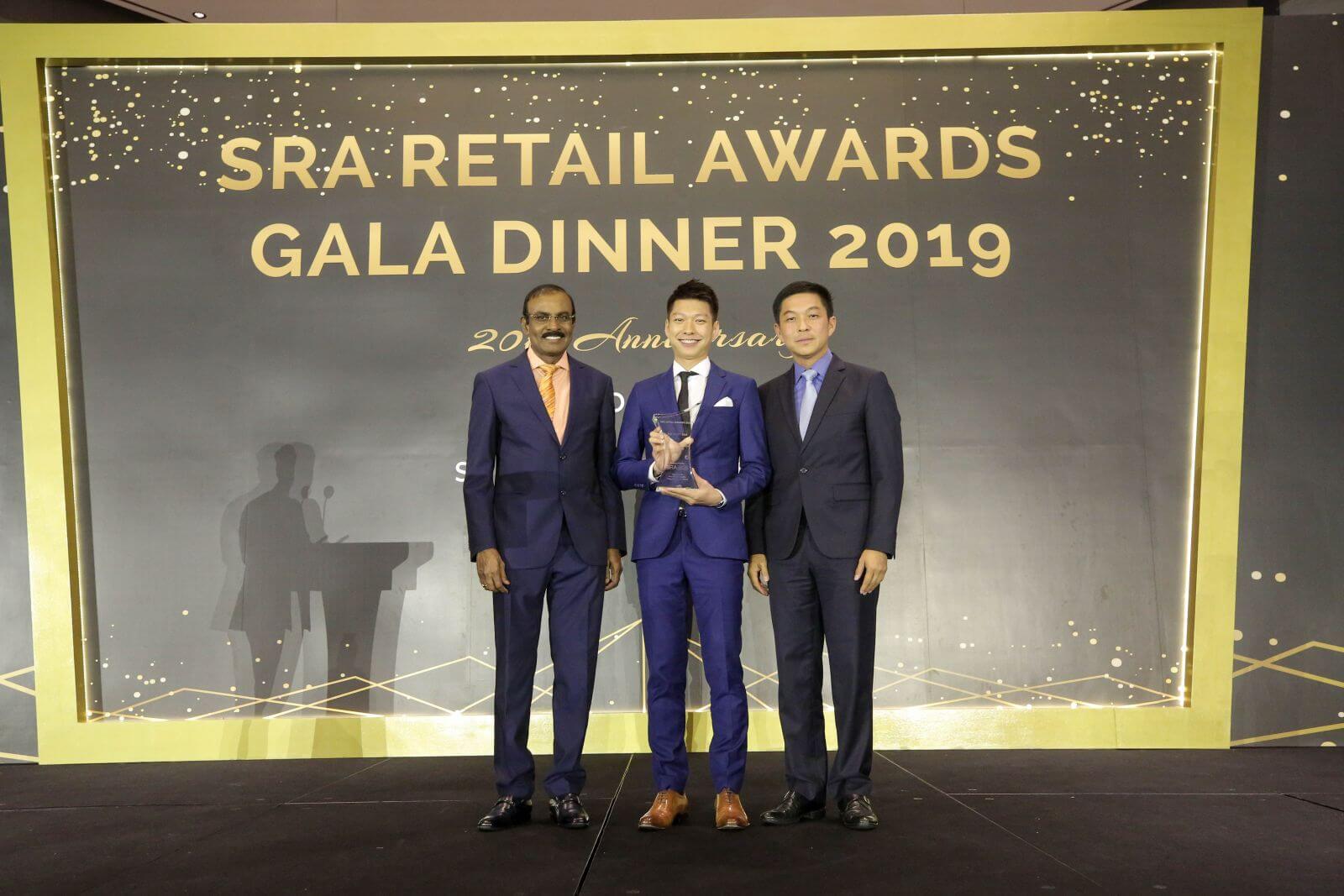 Best Retail Event of the Year:A Beary Merry Christmas by Frasers Property Singapore
"A Beary Merry Christmas was a campaign by Frasers Property Singapore in collaboration with Cartoon Network.  In addition to exciting on-ground activities across Frasers' malls, the campaign was enhanced by a We Bare Bears themed digital game, "The Pawfect Journey". This was embedded within the new Frasers Experience (FRx) app, the app-based loyalty programme of the malls of Frasers Property that introduced improved service functions to provide more convenience for their shoppers. "A Beary Merry Christmas" garnered a significant increase in both foot traffic and sales. The success of this campaign has shown how malls can be thriving activity hubs that engage everyone in the community."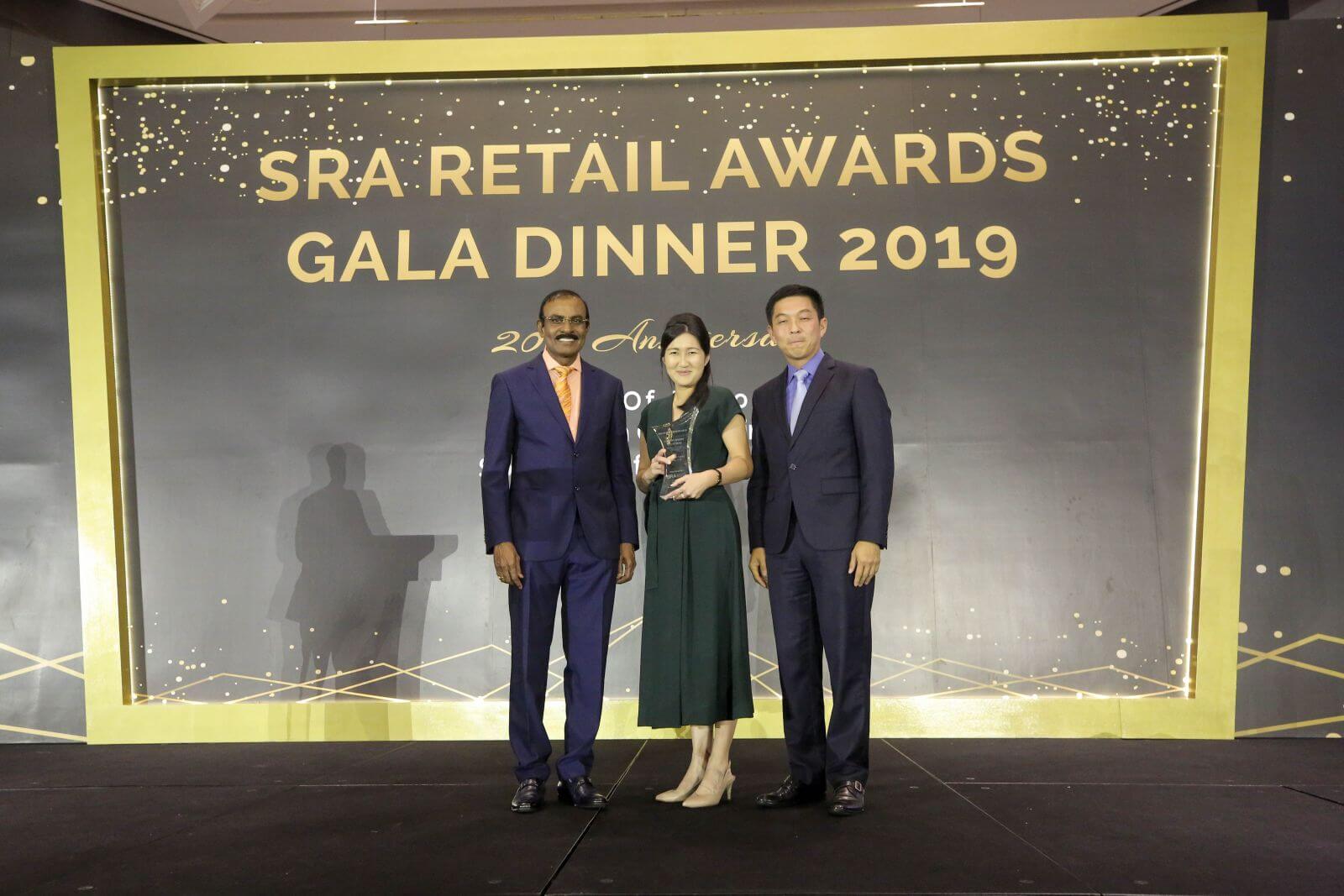 Best Efforts in Corporate Social Responsibility: Frasers Property Singapore
"The malls of Frasers Property rolled out an ambitious, expansive and inclusive CSR initiative at participating malls island wide last year, entitled "It Pays to Play". For a small donation, children enjoyed a fun- filled experience in a visually stunning, novel indoor playground "The RopeScape". The multi-coloured, high-tensile nylon ropes from which "The RopeScape" was made was then handcrafted by volunteers and APSN students into useful everyday items. Thus, "It Pays to Play" paid off not only for the malls of Frasers Property but APSN as well, enabling persons with special needs to actively contribute to society, build capabilities with partners and the community, and to advocate and progress towards an inclusive society."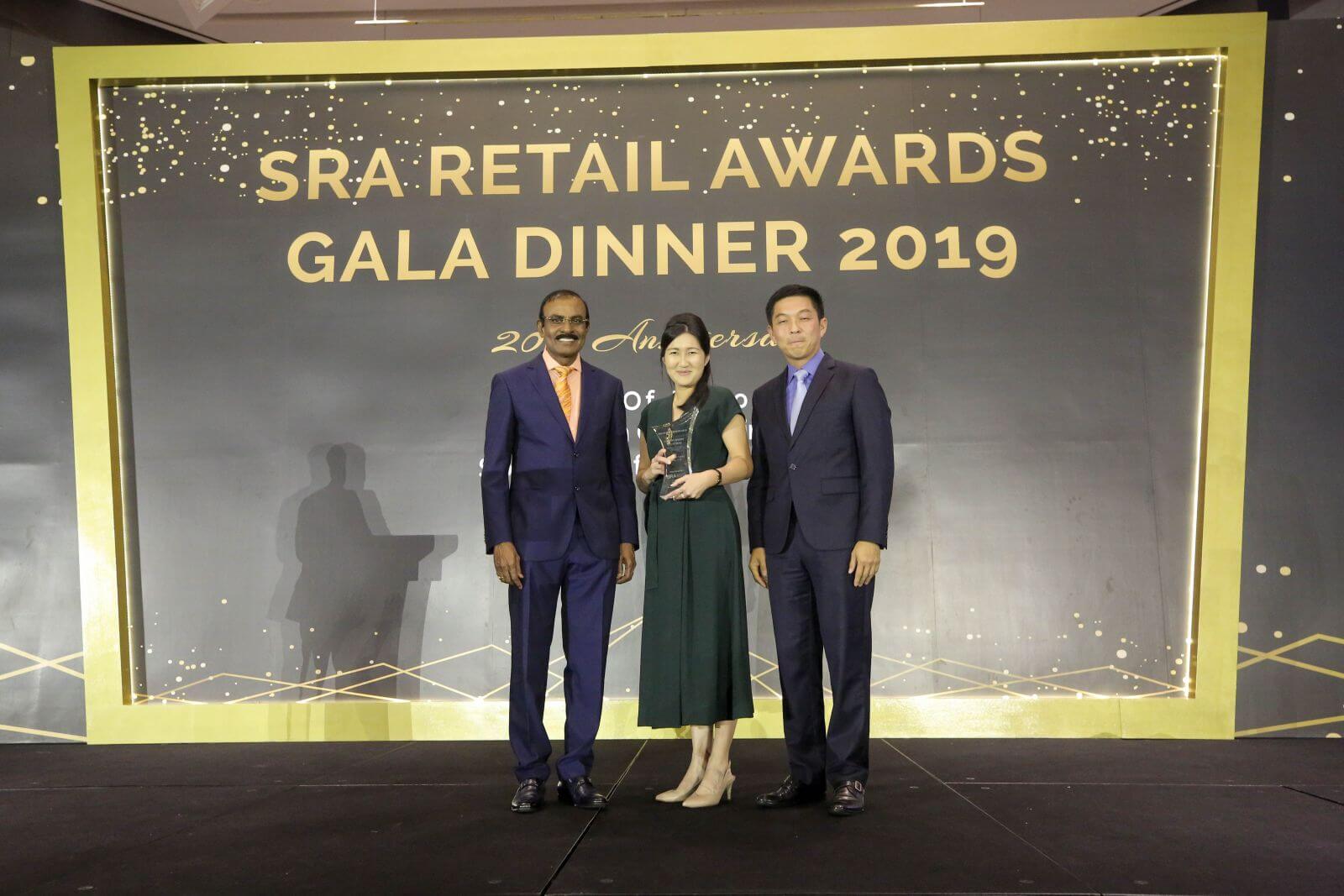 Manager of the Year: Mr Durai Kannan, Branch Manager, Courts (Singapore) Pte Ltd
"Durai has already spent half of his life in the retail industry.  Retail, as he said "is in his blood".  Durai has an impressive track record of turning things around and he attributed this success to his employee-centric developmental philosophy.  He has demonstrated selfless desirable leadership in growing some subordinates and he responding readily to new challenges with his positive and determined approach, an example of the manager that colleagues at every level in any organisation will be inspired and love to work with."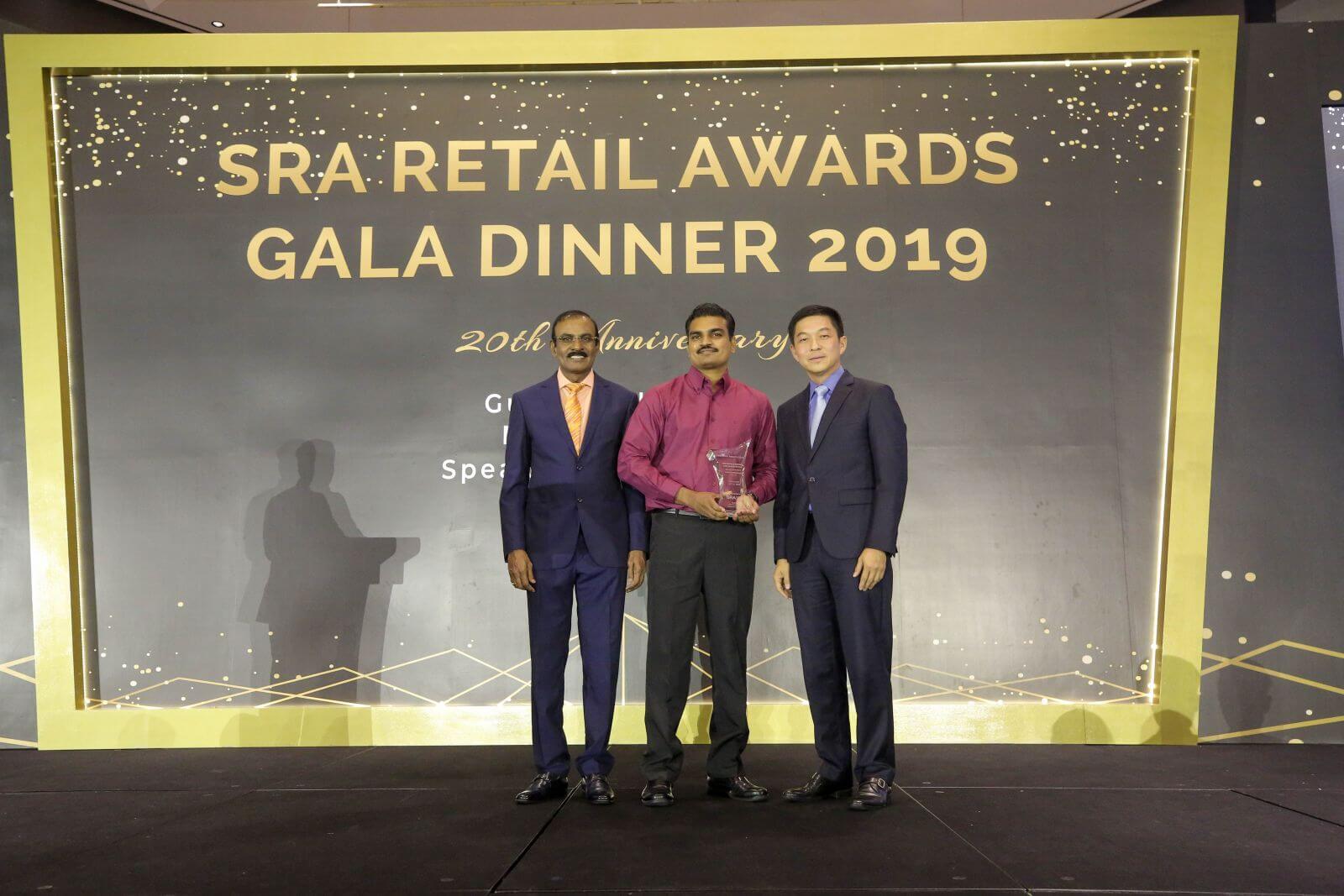 Young Executive of the Year: Mr Ryan Lim, Retail Brand Manager, Singapore Telecommunications Ltd
"Ryan exudes confidence, great passion and energy as a young entrant into the retail profession.  He had the opportunity to innovate and test bed new retail ideas and gamely rose to the occasion to take on the challenge and delivered results that contributed much success to his employer. He is a determined and disciplined young professional with a keen sense to help others with what he does at work. Ryan is definitely a shiny role model for other young executives to show that with grit, bravery, hard work and good team work, it is possible to realise the new future of retail."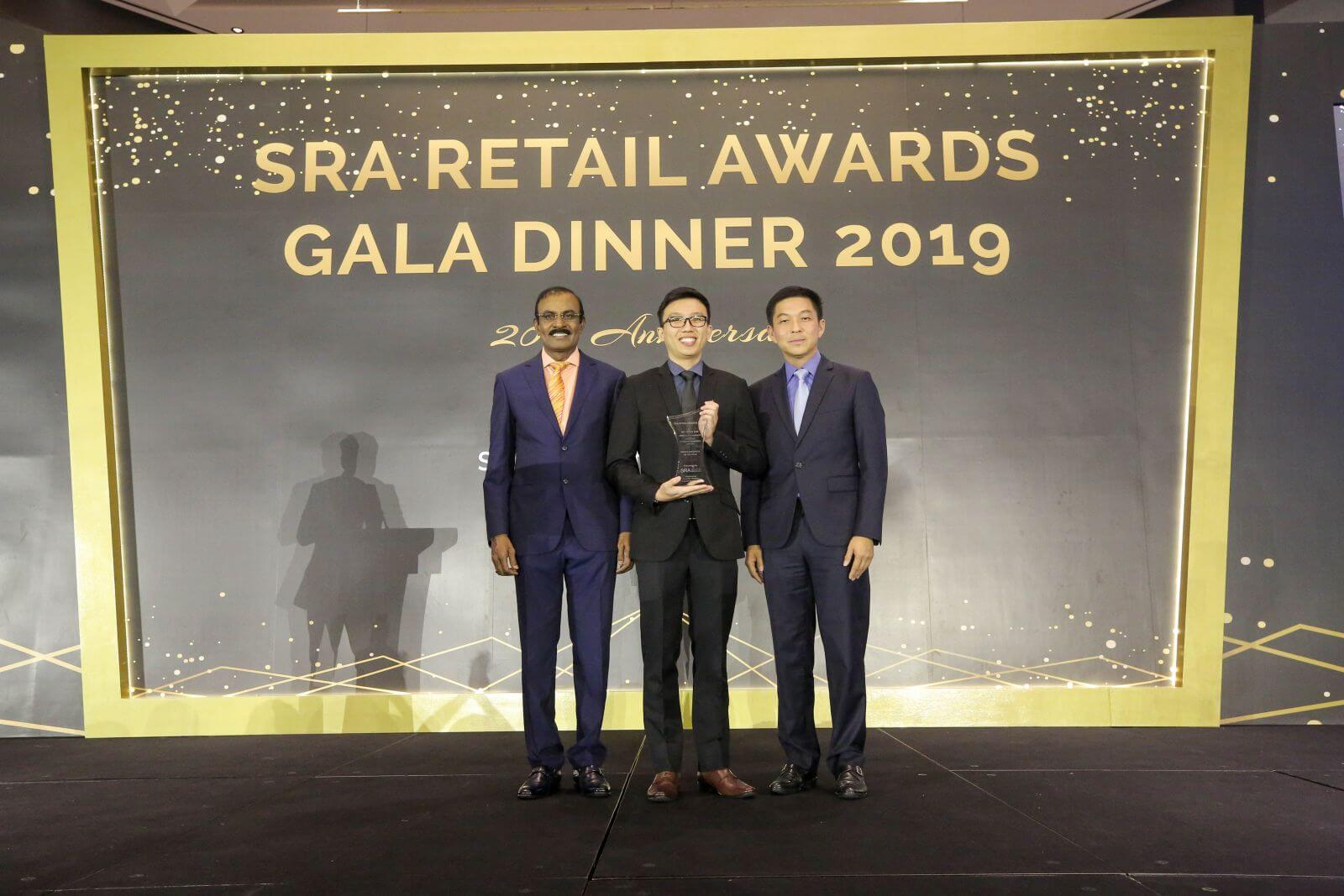 Best Efforts in Centre Management (Shopping Centre): Paragon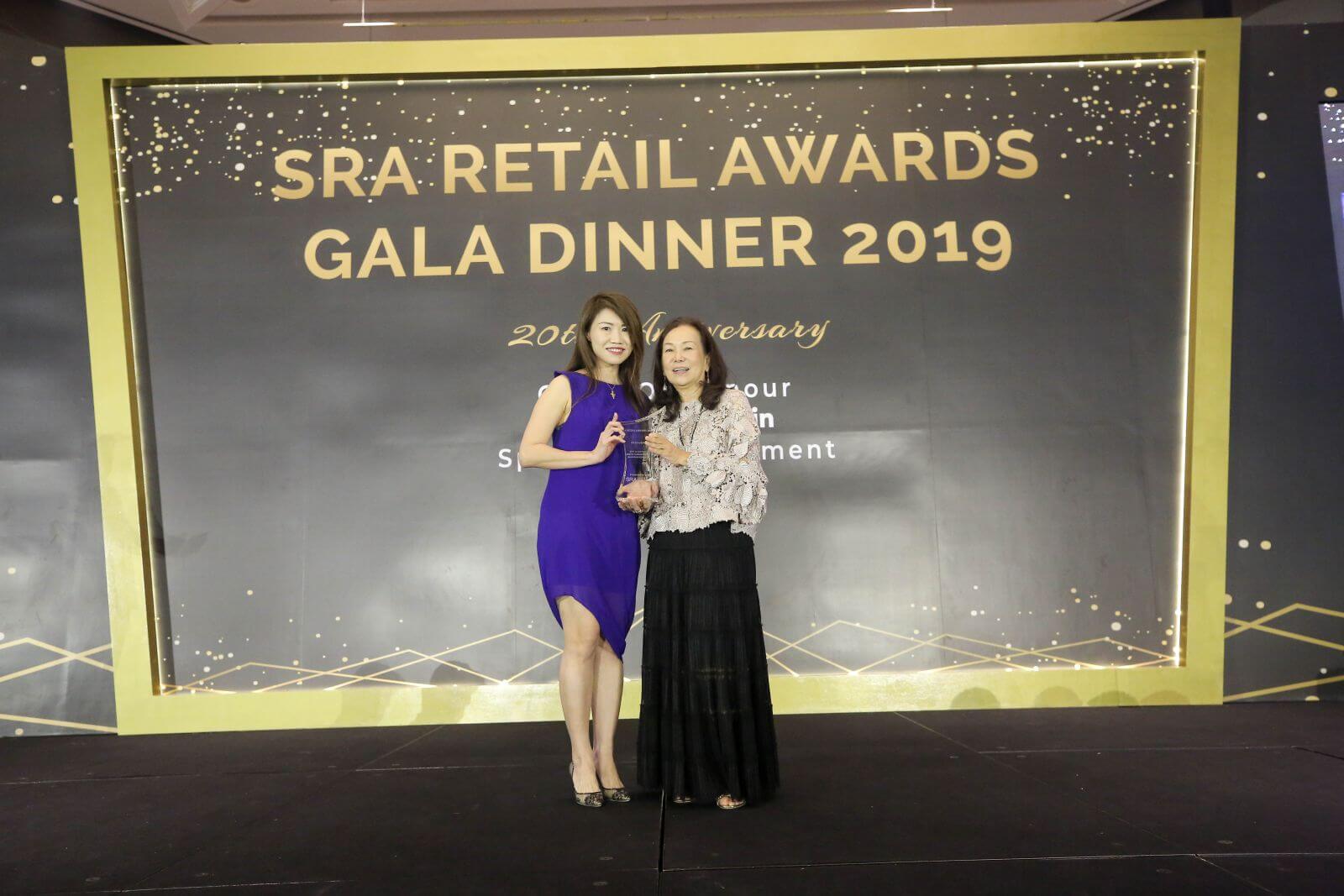 Best Efforts in Advertising & Promotion (Shopping Centre): Nex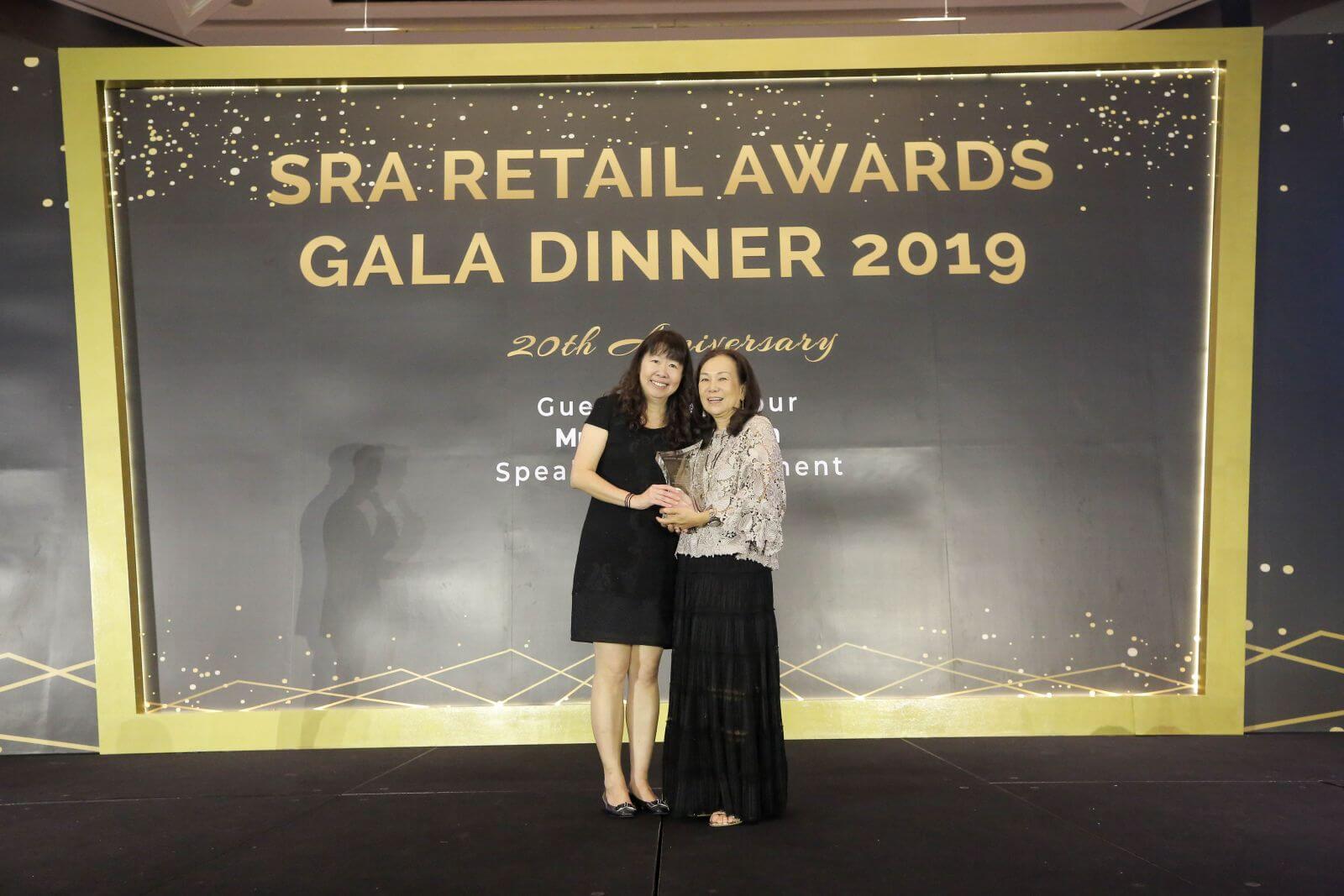 We thank all the award winners, finalists and participants for being a part of the 20th SRA Retail Awards! We hope the Awards have inspired all in the retail industry to push their boundaries through new innovations, creativity and excellence.
We hope you enjoyed the evening and look forward to seeing you at the next SRA Retail Awards Gala Dinner!
View them at the photo gallery on our Facebook.