About Federation of Asia Pacific Retailers Association (FAPRA)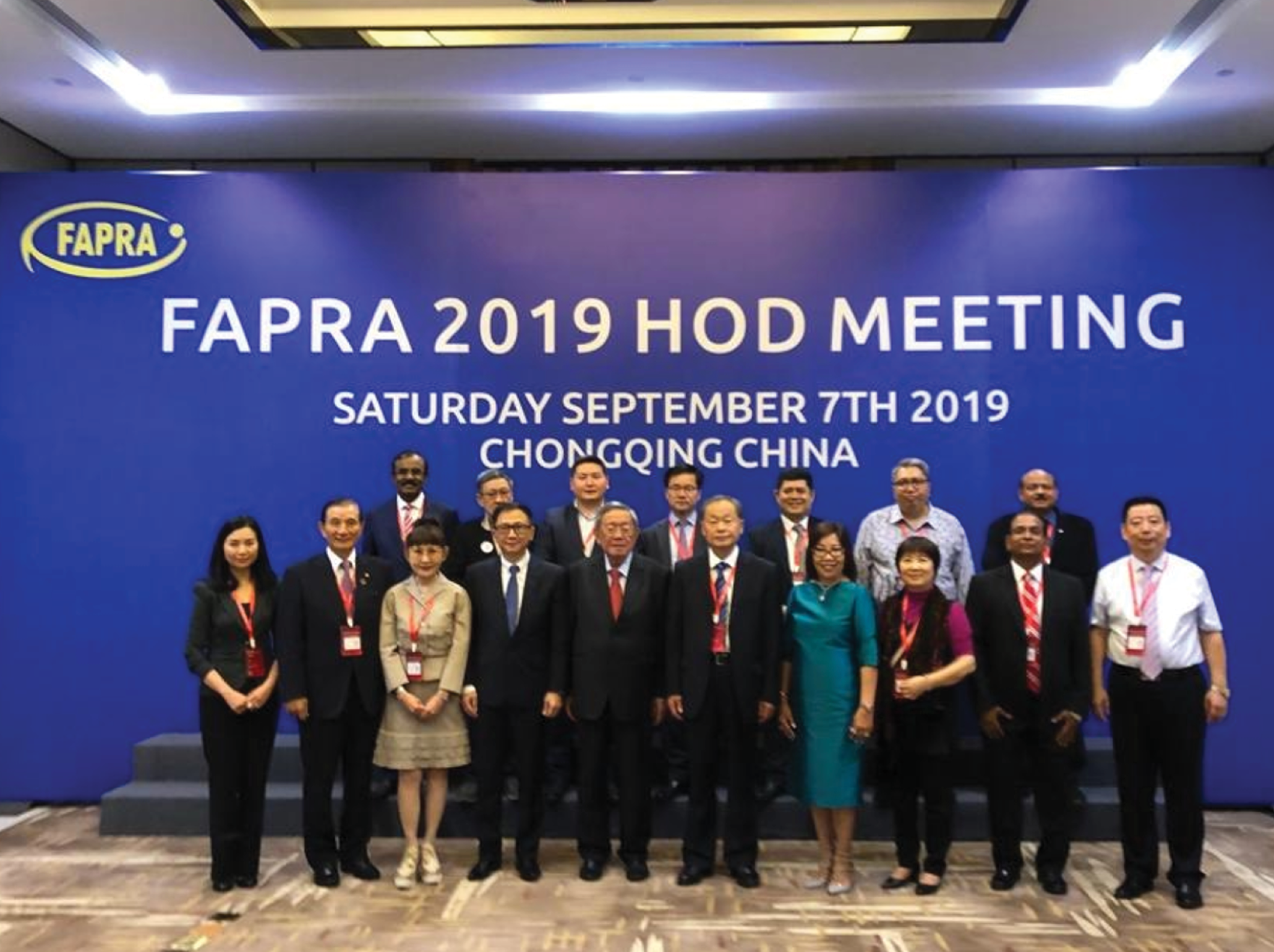 FAPRA Head Representatives of Member Countries
SRA is a member of the 18-country strong Federation of Asia-Pacific Retailers Association (FAPRA) which was founded in 1989 which provides country-based retail trade associations with access to exclusive events, business matching and networking with other retail trade associations. FAPRA is committed to promote a better understanding of the SE Asia retail industry, current issues and diverse cultures the retail industry serves through programmes to promote information exchange and foster friendship contributing to the development of commerce and the retail industry improvement for professional development of the retail leaders and the retail workforces.
FAPRA comprises retail trade associations from 18 countries and regions, including Australia, Brunei, China, Fiji, Hong Kong, India, Indonesia, Japan, Korea, Malaysia, Mongolia, New Zealand, Philippines, Singapore, Sri Lanka , Thailand, Turkey and Vietnam. It is most noted for the Asia Pacific Retail Conference & Exhibition held bi-annually since its debut in 1983:-
1983: Ikebukuro, Tokyo, Japan
1985: Seoul, Korea
1987: Hong Kong
1989: Singapore
1991: Bangkok, Thailand
1993: Manila, Philippines
1995: KL, Malaysia
1997: Adelaide, Australia
1999: Taipei, Chinese Taipei
2001: Jakarta, Indonesia
2003: Christchurch, New Zealand
2005: Beijing, China
2007: Tokyo, Japan
2009: Seoul, Korea
2011: Singapore
2013: Istanbul, Turkey
2015: Manila, Philippines
2017: Kuala Lumpur, Malaysia
2019: Chongqing, China
SRA was organiser for the 4th APRCE 1989 (Suntec Convention Centre) and 15th APRCE 2011 (Suntec Convention Centre).
Useful Links:
https://retailinasia.com/in-markets/south-east-asia/singapore/singapore-host-asia-pacific-retailers-convention-exhibition-2011/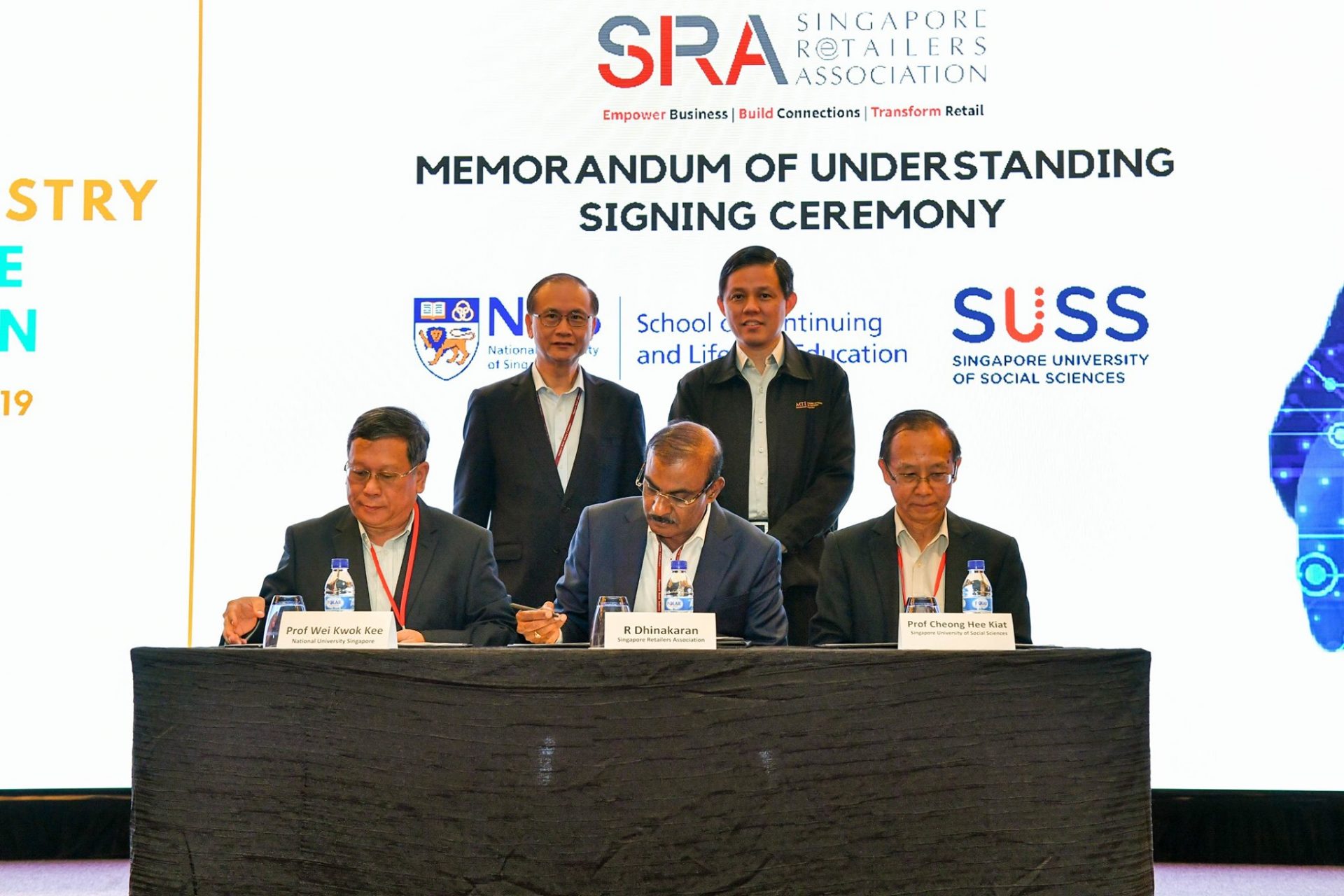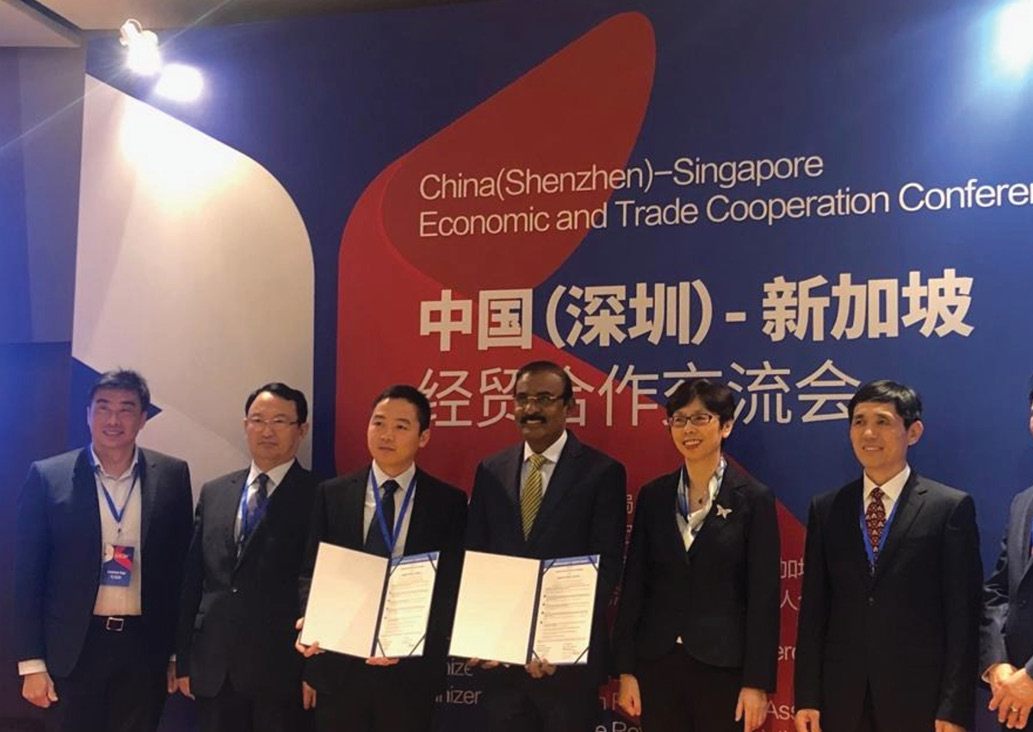 MOUs
A MOU is in place with ShenZhen Retail Business Association where both parties have pledged our reciprocal support to facilitate , encourage , organise and co-ordinate significant activities and to provide support to retail businesses and help promote development in the domains of retail business activity for both countries.
Our MOUs with NUS SCALE and SUSS provided for the establishment of a mutual co-operation framework between these the institutions and the SRA for the facilitation of employers to develop sustainable and competitive a retail workforce.