The retail industry is hiring and they want YOU!
If you like excitement, meeting people, challenges, solving problems and an evolving industry, look no further! The retail industry is where you should be!
Retail is NOT restricted to frontline jobs. There are many different JOB ROLES in the industry!

Interested? Complete this Job Interest Form and we will connect you to the relevant Employers to contact you directly.
Below are some job openings by companies you may already be shopping in!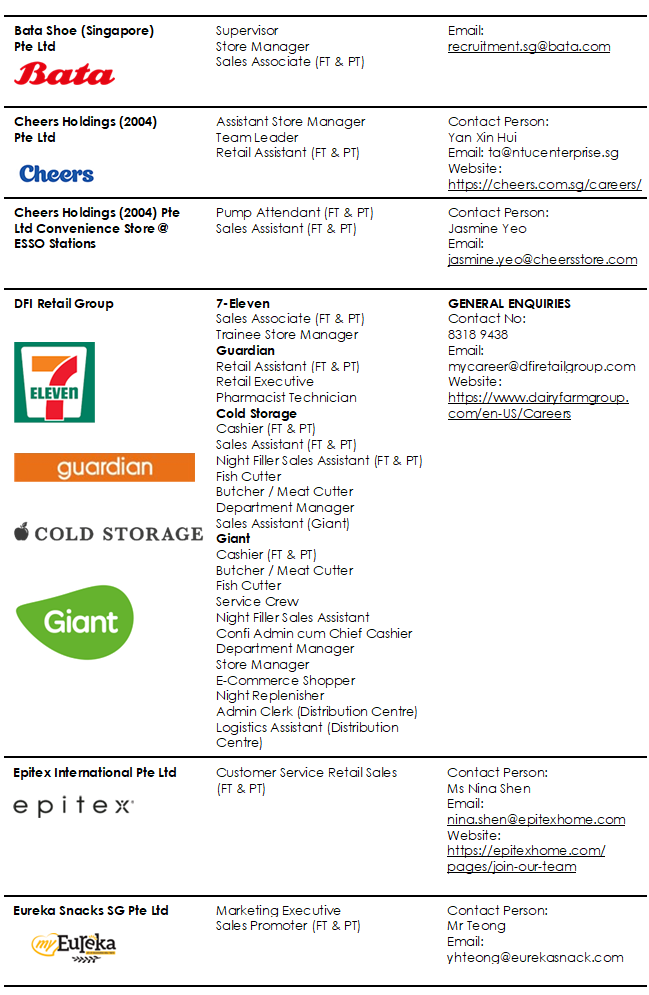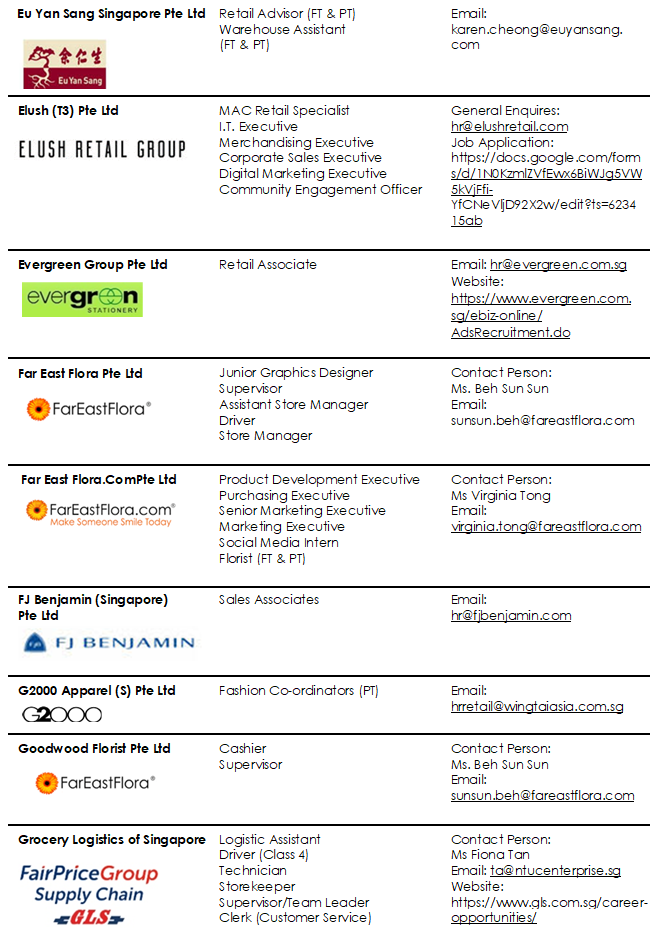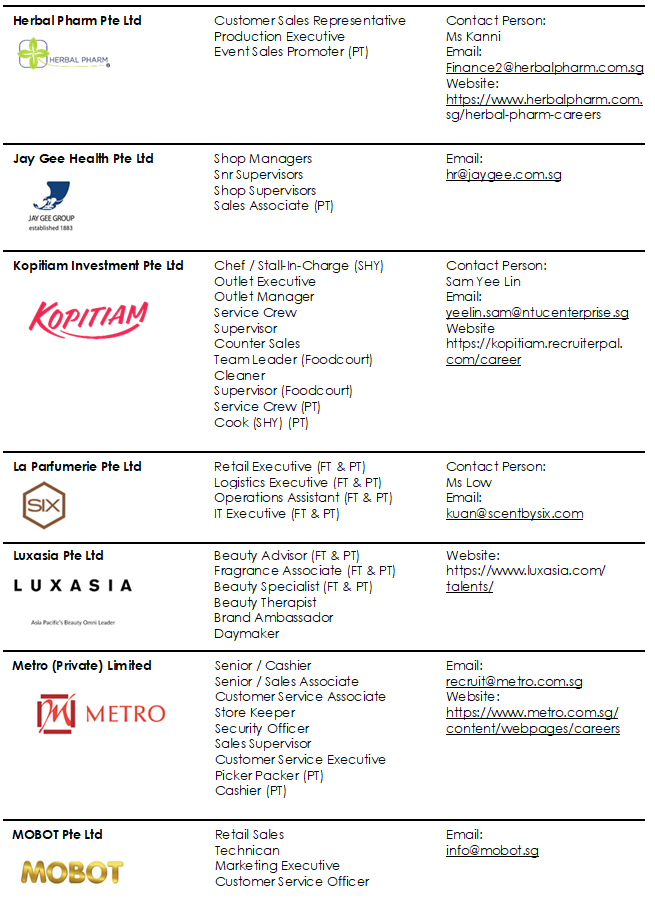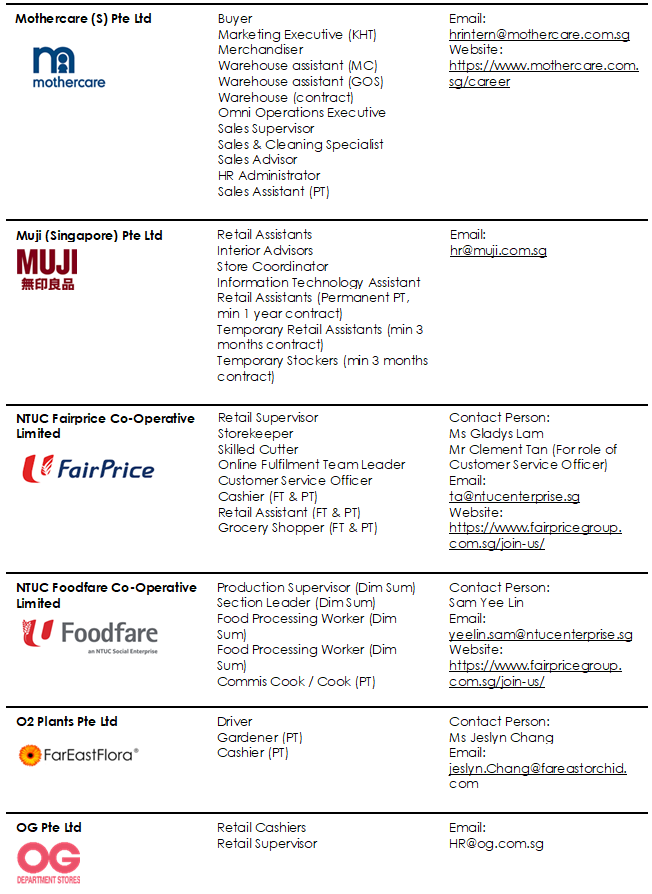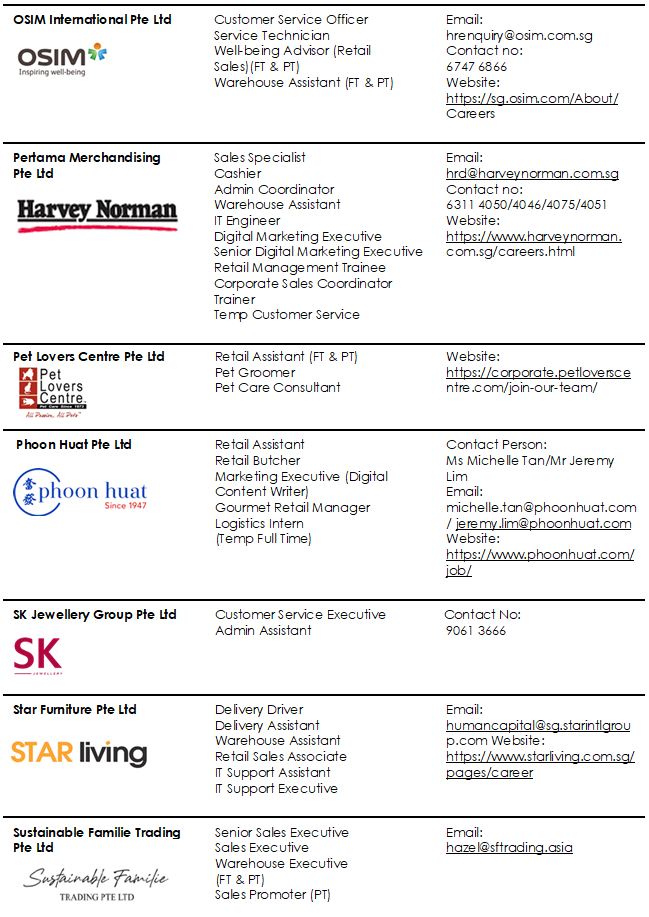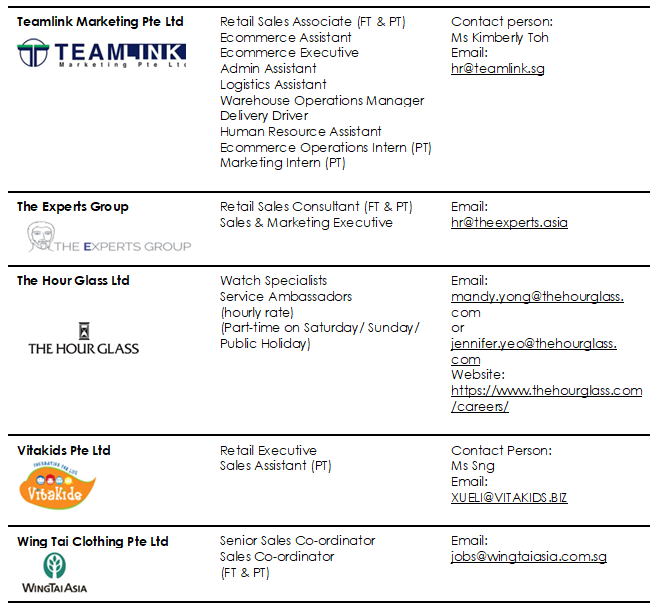 Note: PT denotes Part Time & FT denotes Full Time
New to the industry? Not to worry! On-the-Job Training (OJT) will be provided if you are hired under the Career Conversion Programme for the Retail Industry where employers will enjoy salary support of up to 70% or 90%. Click here to find out more about the Programme. You may apply here if you wish to onboard the Programme.