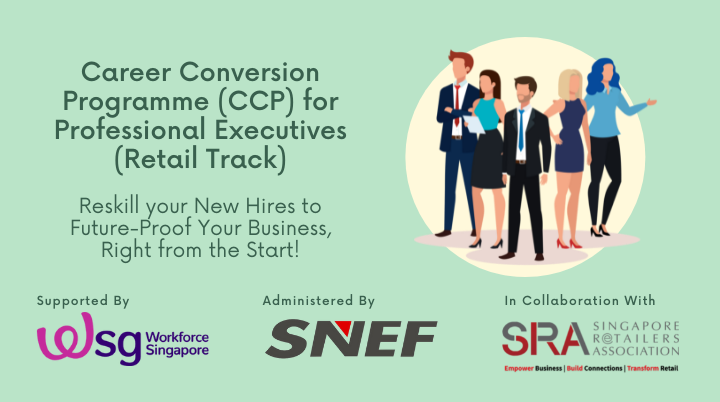 Are you looking to build a team of employees to establish your social media or eCommerce presence and execute digital marketing strategies to improve online engagement and increase brand awareness?
Send your NEW HIRES for this 3-month programme administered by Singapore National Employers Federation (SNEF) in partnership with Singapore Retailers Association (SRA) which will comprise facilitated classroom training with customised structured on-the-job training to help new hires understand new retail trends in the retail economy and equip them with the necessary competencies and skills such as data analytics, omni-channel marketing, service innovation to support your company's digital transformation and innovation development.
Funded by Workforce Singapore (WSG), this programme provides support for companies to hire and train career switchers to take on new job roles such as Retail Digital Executives, Supervisors or Junior Managers.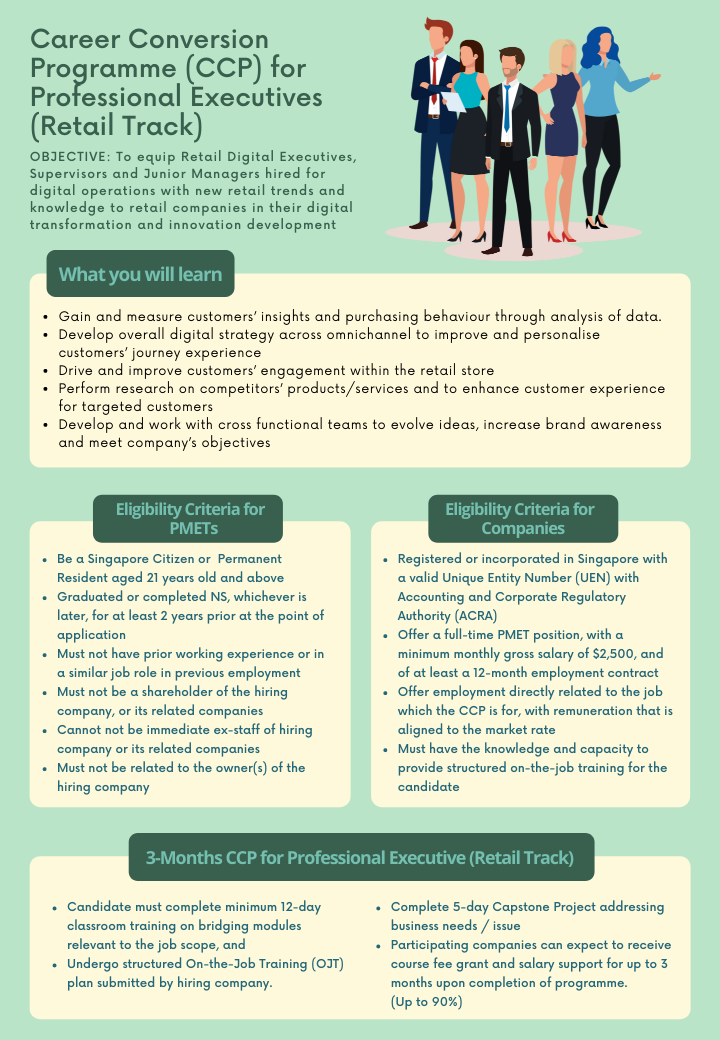 Singapore Retailers Association (SRA) is pleased to be the retail training partner for this CCP programme. All approved eligible CCP candidates will attend 4 non-WSQ Retail Modules taught by SRA as follows.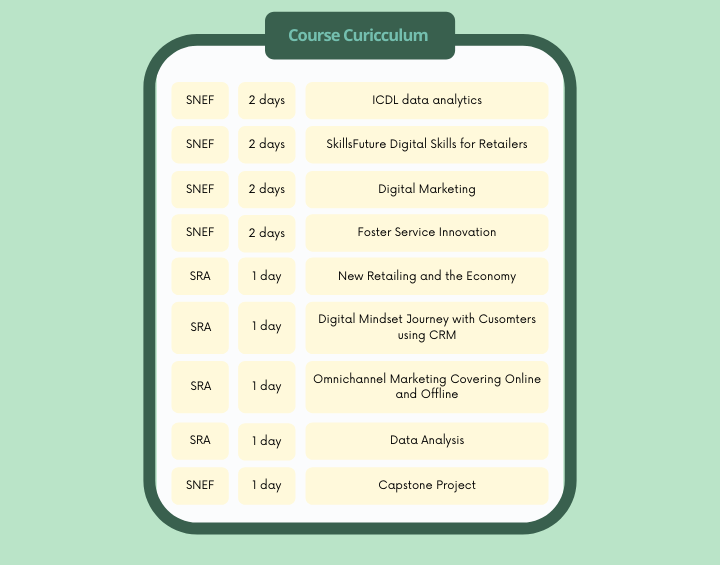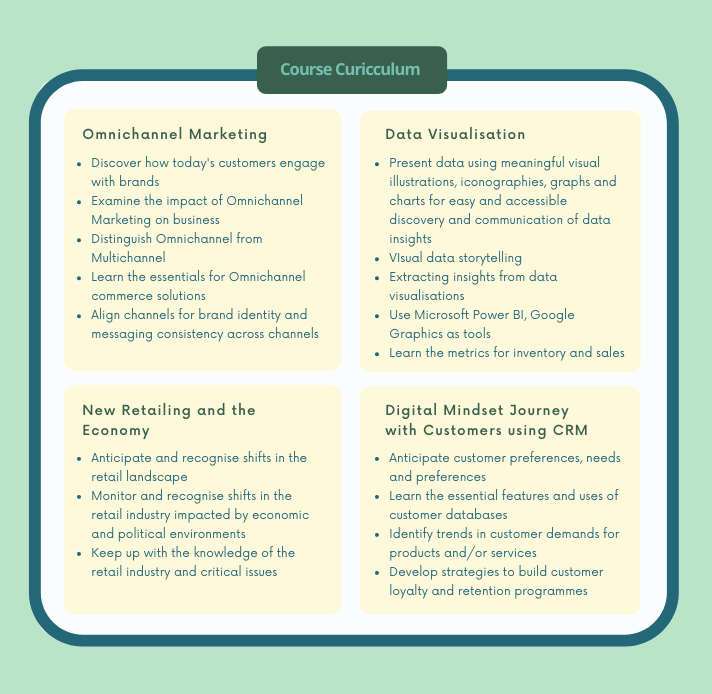 Participating companies could enjoy salary support of up to 90% of trainee's fixed salary, capped at $6,000 monthly for Singapore Citizens (SC) who are unemployed and actively seeking employment for 6 months or more and /or those who are 40 years and above in the year of commencement of the CCP.
Companies with NEW HIRES who register for this CCP programme between Mar 2021 to Mar 2022 could benefit from both the JGI Incentive AND programme salary support + up to 90% course fees grant.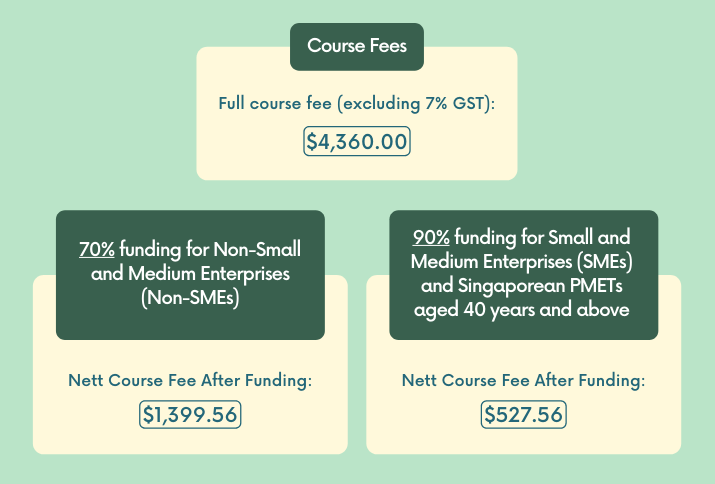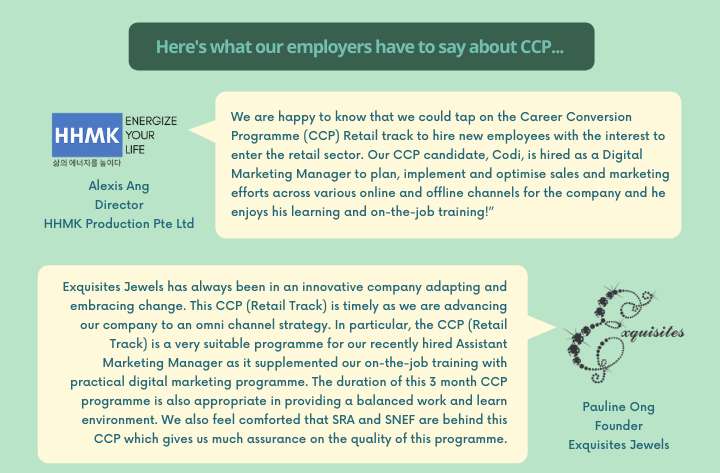 Applications are open now!
For more information, please contact Elise at elise@sra.org.sg / 9768 6981  
Interested? Register here CCP Interest Form.