Register your interest HERE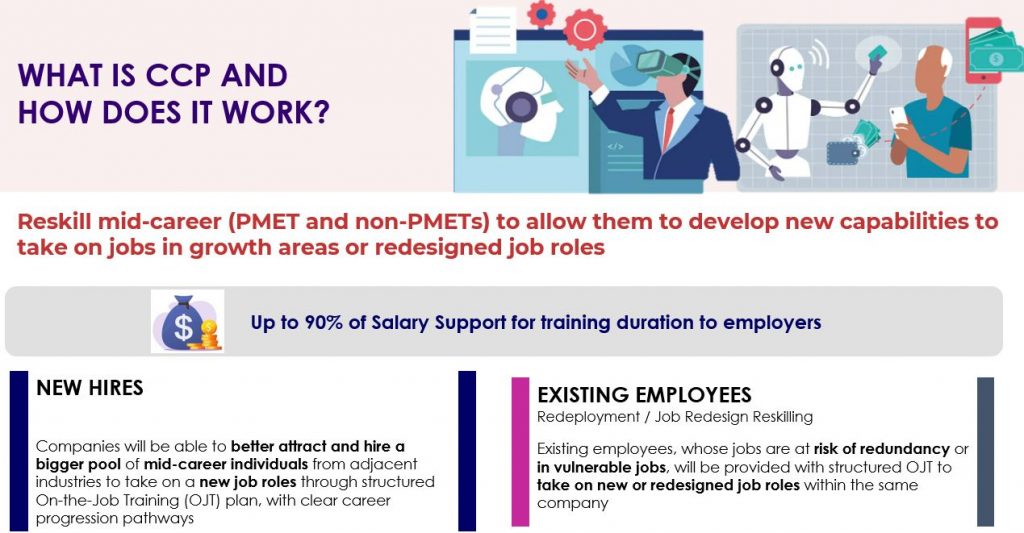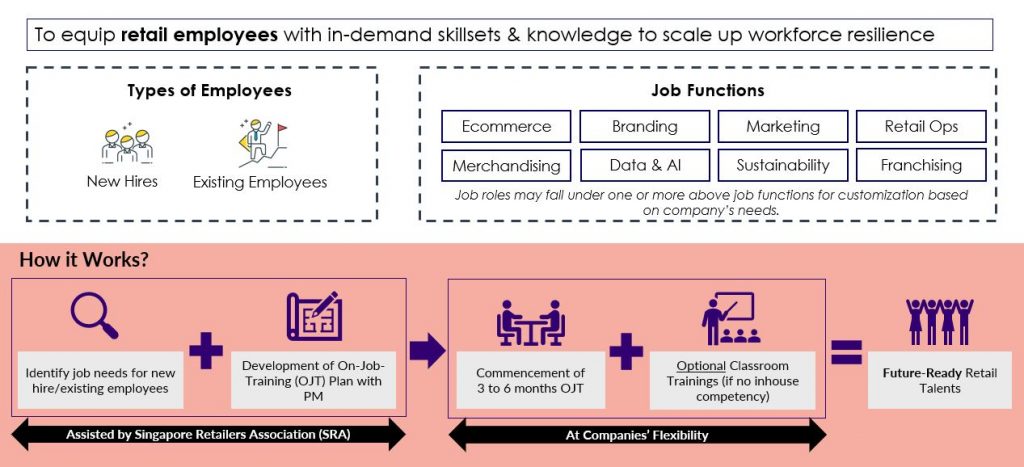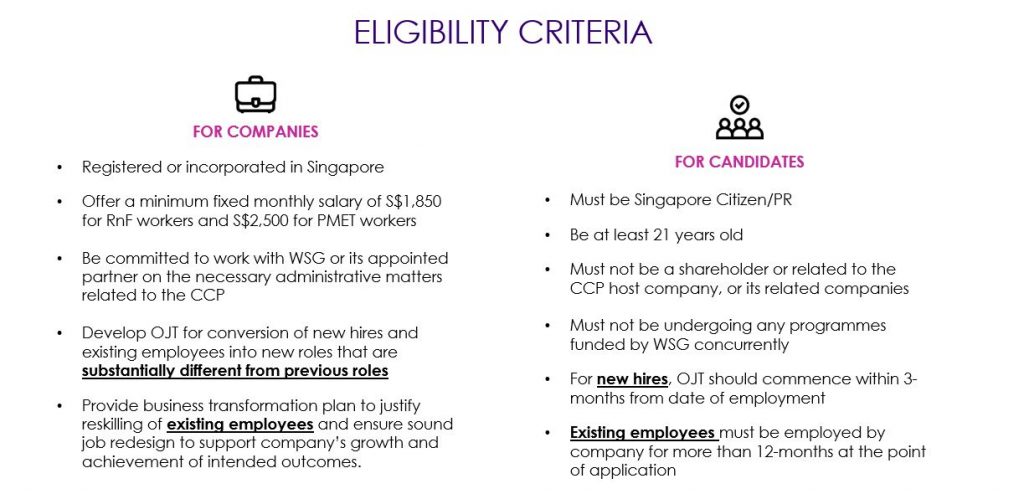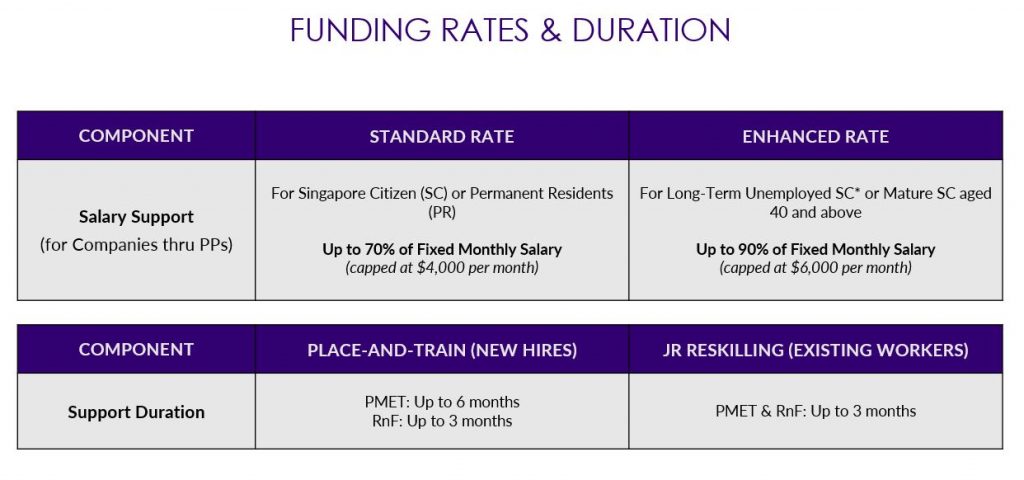 –  Professionals, Managers, Executives and Technicians (PMETs)
–  Rank-and-File (RnF)
Applications end 31 Jul 2023
Applications are subject to review and approval by Workforce Singapore (WSG).
Overview of 8 Job Functions Supported under CCP-RI
Job roles may fall under 1 or more job functions for customisation based on company's needs
| | |
| --- | --- |
| Job Function | Description |
| E-commerce | To grow the business by improving the customer experience, executing customer order fulfilment and maintaining the digital platform; Conduct data analysis to generate data-driven market insights |
| Branding | To implement plans and initiatives relating to the brand, customer experience and loyalty to drive the company's brand equity; Conduct market research activities to forecast emerging market needs |
| Marketing | To support the development and execution of the offline, online and social marketing plans; Evaluate the effectiveness of marketing communication plans and generate data-driven commercial insights |
| Retail Ops | To support activities for the smooth functioning of the store, i.e. staff management, supply chain, store layout, cash operations, physical inventory, master data management, sales, service and order fulfilment |
| Merchandising | To implement merchandising plans and product category strategies as well as managing partner relationships; Contribute to the development and sourcing of products in accordance to allocated budgets. |
| Data & AI | To procure, prepare, cleanse and model data using machine learning models and analytical methods; Design and create data reports to help stakeholders make better decisions |
| Sustainability | To develop corporate sustainability strategies to ensure that business practices, products and services are environmentally friendly and compliant with government regulations; Implement processes and technologies that reduce the company's carbon footprint |
| Franchising | To work with franchisees to ensure stores are running smoothly and meeting all standards set by the parent company; To recruit new franchisees, helping them develop a business plan and providing other support where necessary |
Applications are open now!
Register your interest HERE or email to SRA-CCPRetail@sra.org.sg
Contact person: Alvin Tan 9723 6776 / Elise Lee 9768 6981