Learn More@GRT: Complimentary Employee Value Proposition Workshop for SRA Members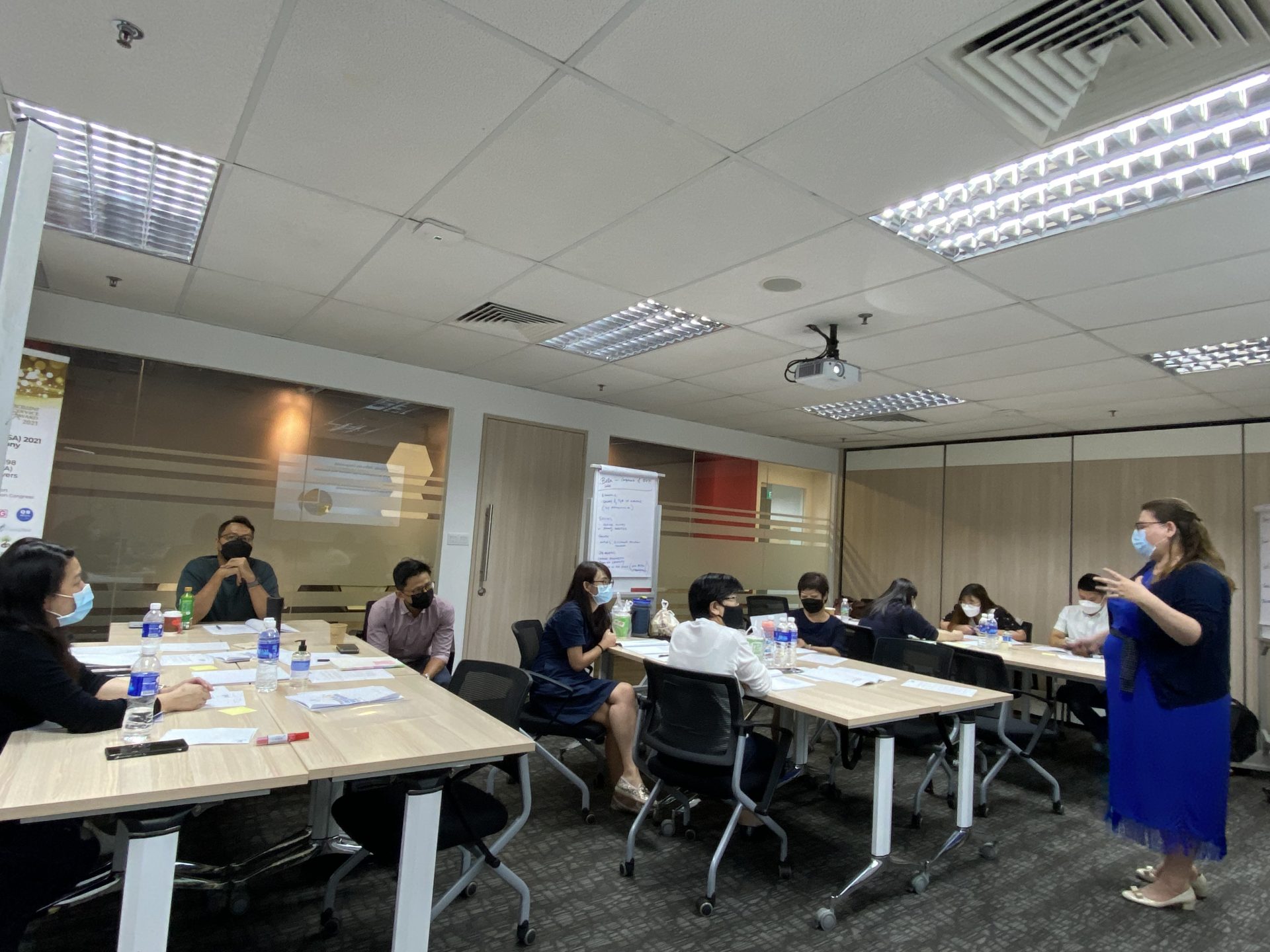 Bringing the Employee Value Proposition to Life!
The Employee Value Proposition (EVP) sets forth the reasons why employees should want to join a company, and why they would want to stay. In essence, it is the internal and external 'brand' of the organisation as an employer.
HR practitioners from Bata Shoe, Choicecycle CCTV, Chow Tai Fook Jewellery, Converge Spot, Courts, ECCO Shoes, Jean Yip Salon, Norbreeze Group and The Curtain Boutique participated in the complimentary Employee Value Proposition (EVP) workshop organised by SRA on 10 May 2022 to craft a strong EVP that supports their business strategy and learn how to deliver the employment experience outlined in the EVP.
They gained better understanding of the causes of common HR issues and challenges and the role of the HR practitioner in supporting the business strategy.
Is your company looking to offer an internship or attract young talents? Get onboard the SRA Global Ready Talent (GRT) Programme now!
The SRA GRT Programme supports the retail industry in its talent development efforts and helps local talents develop skills to take on global responsibilities in their careers. Companies are eligible for up to 70% funding support on qualifying costs when hiring local interns.
Sign up for the upcoming complimentary specialised training EXCLUSIVELY for SRA GRT Employers. T&Cs apply.
Register your interest today! Complete the GRT Programme Interest Form (Employers)