SRA-NRF New York Study Mission 2022

Successfully concluded our very first business delegation in 2022 amidst the pandemic to New York City, USA in conjunction with the
#NRF2022
: Retail's Big Show!
Participants heard from top leaders such as the CEOs of Target, Ralph Lauren, Walmart, Best Buy, Albertsons on the future of retail, the importance of omni-channel customer experiences, the metaverse and how it impacts retail and workforce talent management as we accelerate into a post pandemic/endemic world.
Our participating SRA Members also had the opportunity draw inspiration and learnings on visual merchandising, brand storytelling, personalisation services and experiential retail during the hosted store visits by key US retailers such as CAMP, Neighborhood Goods, Nike, Converse, SHOWFIELDS, American Dream and Nordstrom.
Members safely returned to Singapore and are excited to use their learnings to create tangible impacts to their business to transform into forward thinking retailers. Check out the highlights and photos here.
Conclusion:
This study mission achieved its objectives to understand the latest technology trends and learn from best-in-class retailers in the important areas of retail store innovation, technology implementation, and employee and customer engagement. The NRF Retail's Big Show highlighted critical areas and issues that our delegates could identify with, inspiring them to share useful takeaways to compliment or revamp their existing business strategies.
They also leveraged each other's ideas and thought about applicability to their own businesses. In addition delegates gleaned insights into strategic technology deployment, HR best practices and value added customer service to instill customer loyalty and drive sales through the guided visits.
SRA will be leading yet another delegation to the NRF Retail Big Show in 2023 ! Stay tuned for more details. Register your interest early, anwar@sra.org.sg or call 91699254,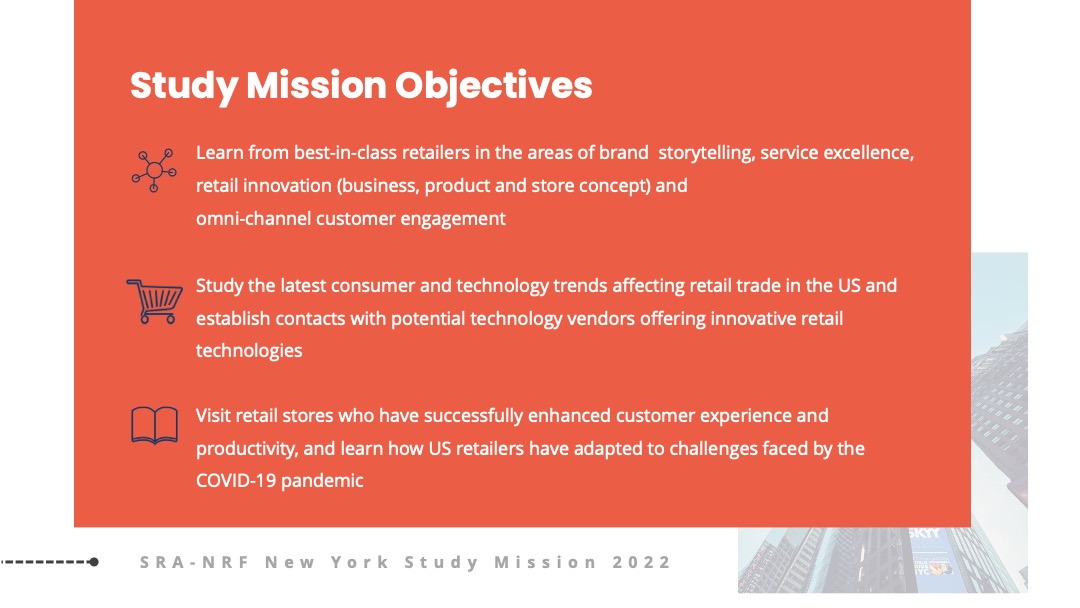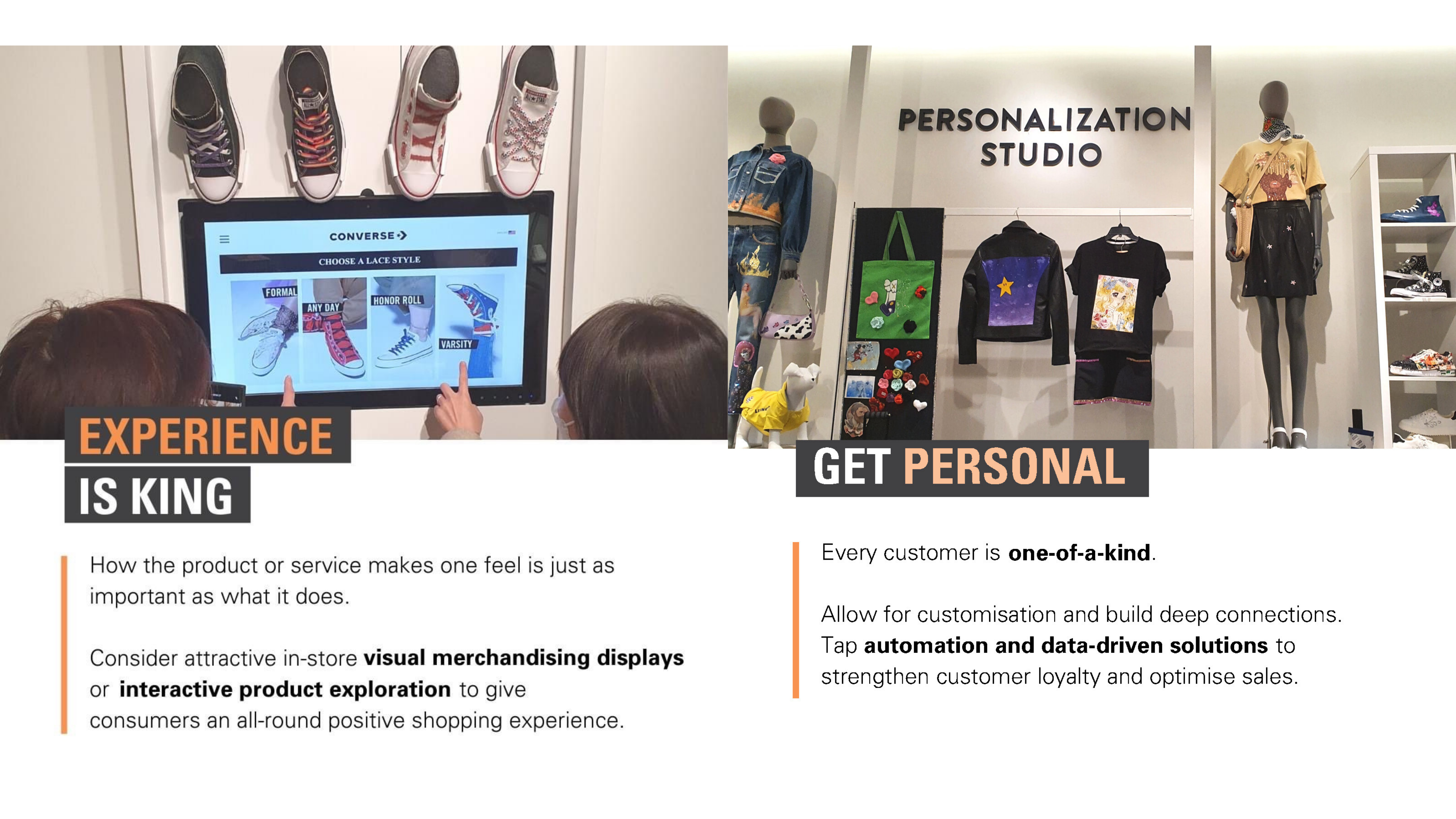 Check out our past SRA-NRF Study Trips below !