Style-Shoot-Sell Workshop (27 Oct, 3 Nov 2021, 12 & 19 Jan 2022)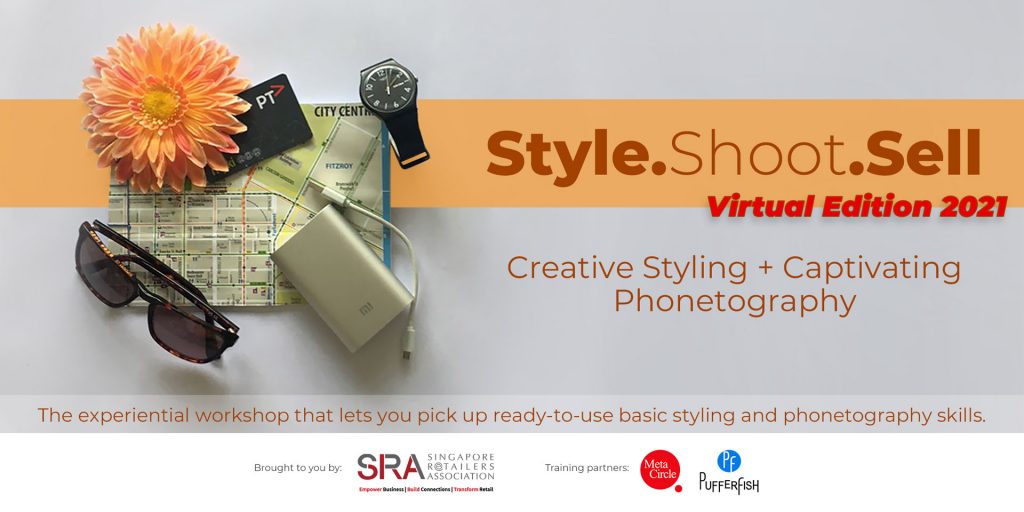 This workshop aims to provide a hand-on experience on basic styling and photography with a smartphone on products/items for marketing of merchandise/service selling and content creation. This is a blended course consisting of eLearning and online workshop.
Workshop Dates and Duration
3 hours Online Workshop via ZOOM and 
Upcoming intakes: 27 Oct, 3 Nov 2021, 12 Jan and 19 Jan 2022, 10am – 1pm
1 hour Complimentary Follow-up Tutorial 
Dates: 2 & 10 Nov 2021, 18 & 25 Jan 2022, 10am – 1pm
Workshop Fees
Complimentary for our GRT employers!*
Non-SRA member: $129 per pax (excluding 7% GST)
*Only applicable for GRT employer companies who have not yet attended complimentary training workshop offered by SRA in 2021/2022. Limited to 2 participants per GRT employer company.
Due to the personalised nature of the workshop, each session can only take up to 14 participants for the best learning experience.
Seats are limited. Sign up HERE by 22 Oct 2021. 
For more information, please click here.
Style-Shoot-Sell Workshop Registration Form