The Retail Pulse : Insights – Maximising Profitability through Data Integration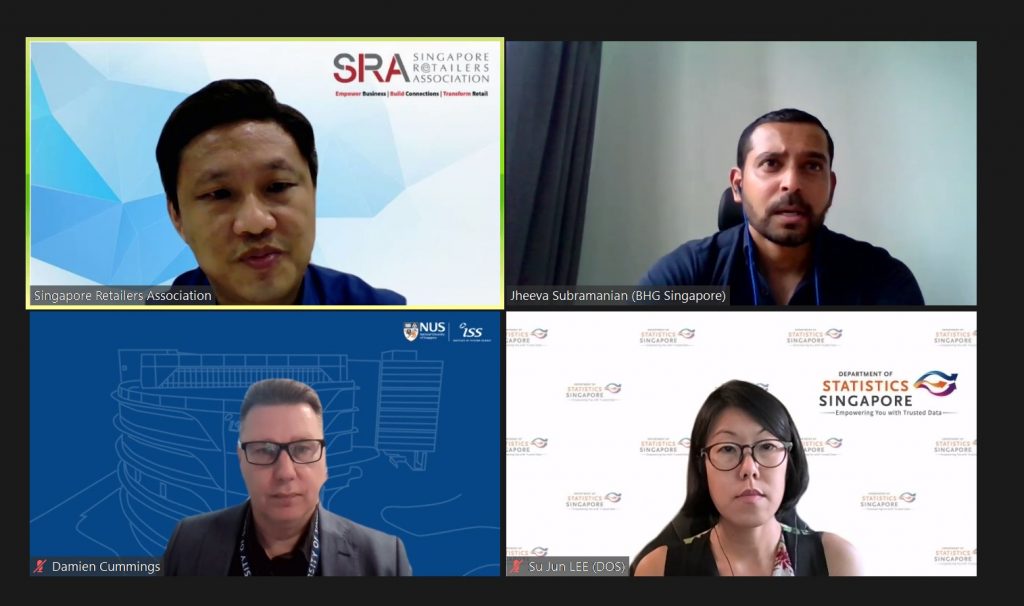 SRA held the inaugural The Retail Pulse: Insights – Maximising Profitability Through Data Integration webinar on 21 April 2022.
Dr Damien Cummings shared the importance of digitalisation for businesses and the crucial role that data played in it, while Mr Joel Tan and Mr Tow Joon Han had a live demo of the latest Data Tools for the Retail Trade Industry from the Department of Statistics (DOS). Mr Jheeva Subramanian also presented on the challenges and experience of BHG's unified data journey to enhance their retail capability. The webinar ended on a high note with an engaging panel discussion with insights on data integration and business transformation.