SRA x SAP: Experience the Retail Advantage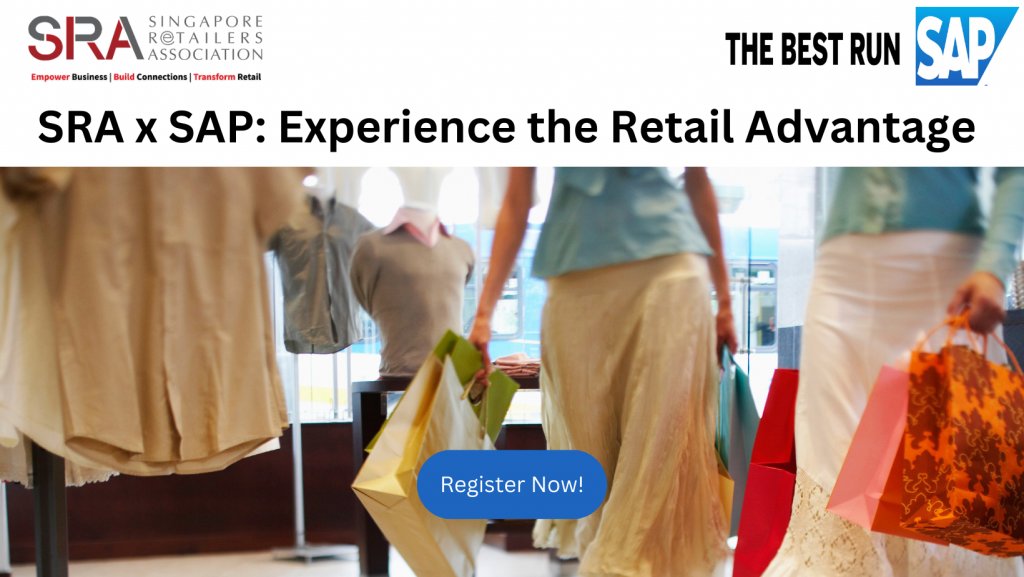 Technology-driven transformation is crucial in retail. But what if instead of hearing about it, you get to try out for yourself innovative retail tech that can give your business an advantage?
Highlights:
Hands-on demos @ the SAP Experience Centre on new retail technologies for:

Forecasting & Predictive Replenishment
Pricing Strategy & Revenue Leakage Prevention
Inventory & Sales Management
Cloud for Retail

Get updated on the latest retail grants and initiatives
Join us at this exclusive event jointly organised by SRA and SAP, to meet SAP retail experts and discuss new industry best practices. Enjoy a session of networking, and hands-on experience on the latest retail technologies that are enabling retailers today and empowering them for the future.
Date:
Friday, 12 May 2023
Time: 
3:30pm – 5:30pm (registration from 3pm)
Venue:
SAP Singapore Office
30 Pasir Panjang Rd, Level 3
Singapore 117440
Registrations are on a first-come-first-serve basis before 11 May 2023.