South West Community Job Fair at Ayer Rajah on 29 & 30 Jul 2022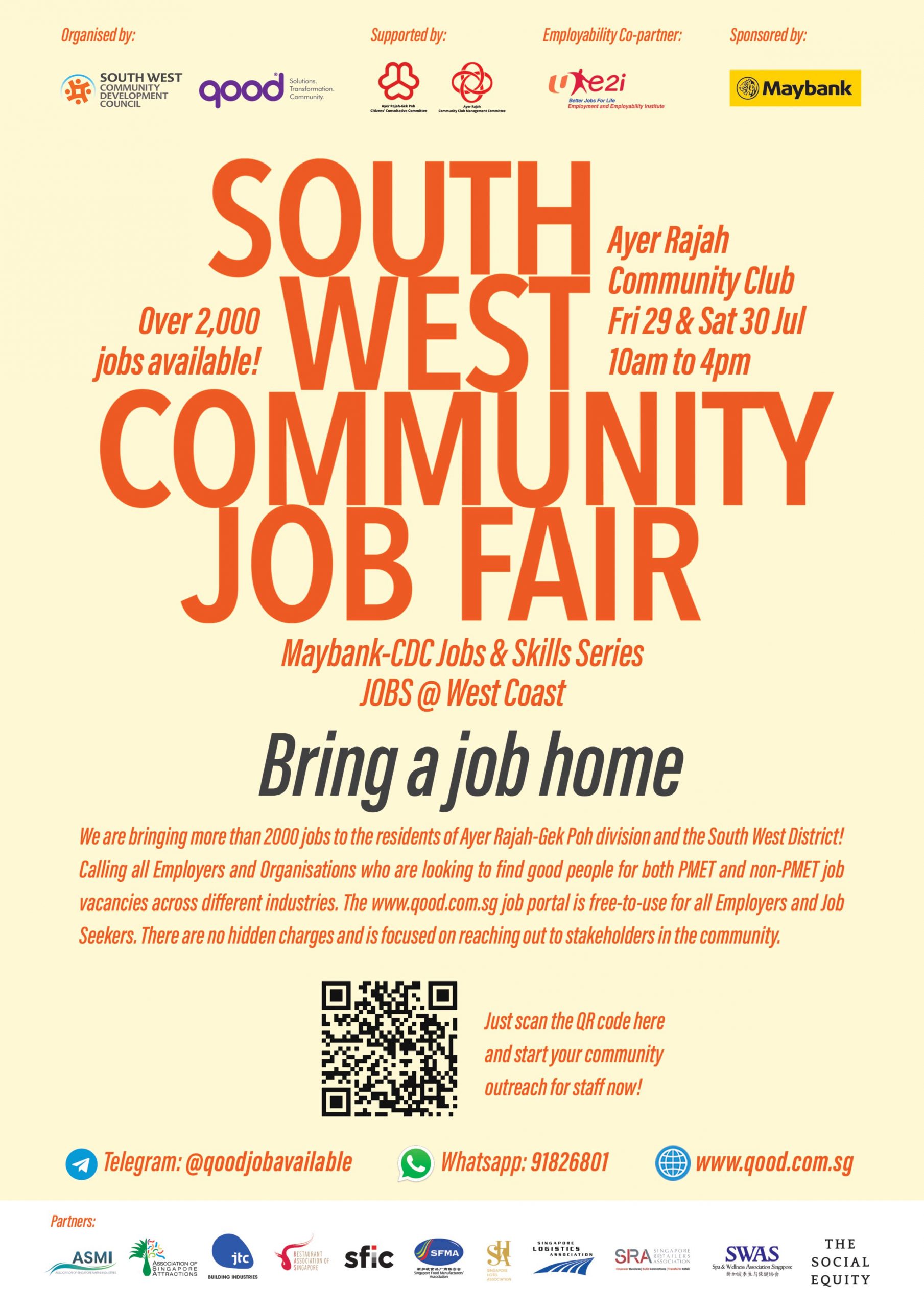 The upcoming South West Community Job Fair will be held at the Ayer Rajah Community Club on Fri 29 & Sat 30 Jul, 10am to 4pm.
The job fair is co-organised by South West Community Development Council (SW CDC) together with Qood Job Portal and supported by SRA. Qood job portal focuses on the local community and is free to use anytime, anywhere. For more information on Qood job portal, please check out https://qood.com.sg/
Interested companies must post their job vacancies on Qood job portal (https://qood.com.sg/employer/register?referral=A765667) and participate on both days of the job fair (i.e. 29 Jul and 30 Jul). The Qood team will arrange for Virtual Interviews via ZOOM between participating companies and the jobseekers during the job fair.
Onboarding sessions will be conducted for companies who are new to the Qood job portal.
For more information, please contact Kerri at kerri.wong@sra.org.sg  / 9363 9242.