[Partner Event] – Building Trusted Relationships in the New Normal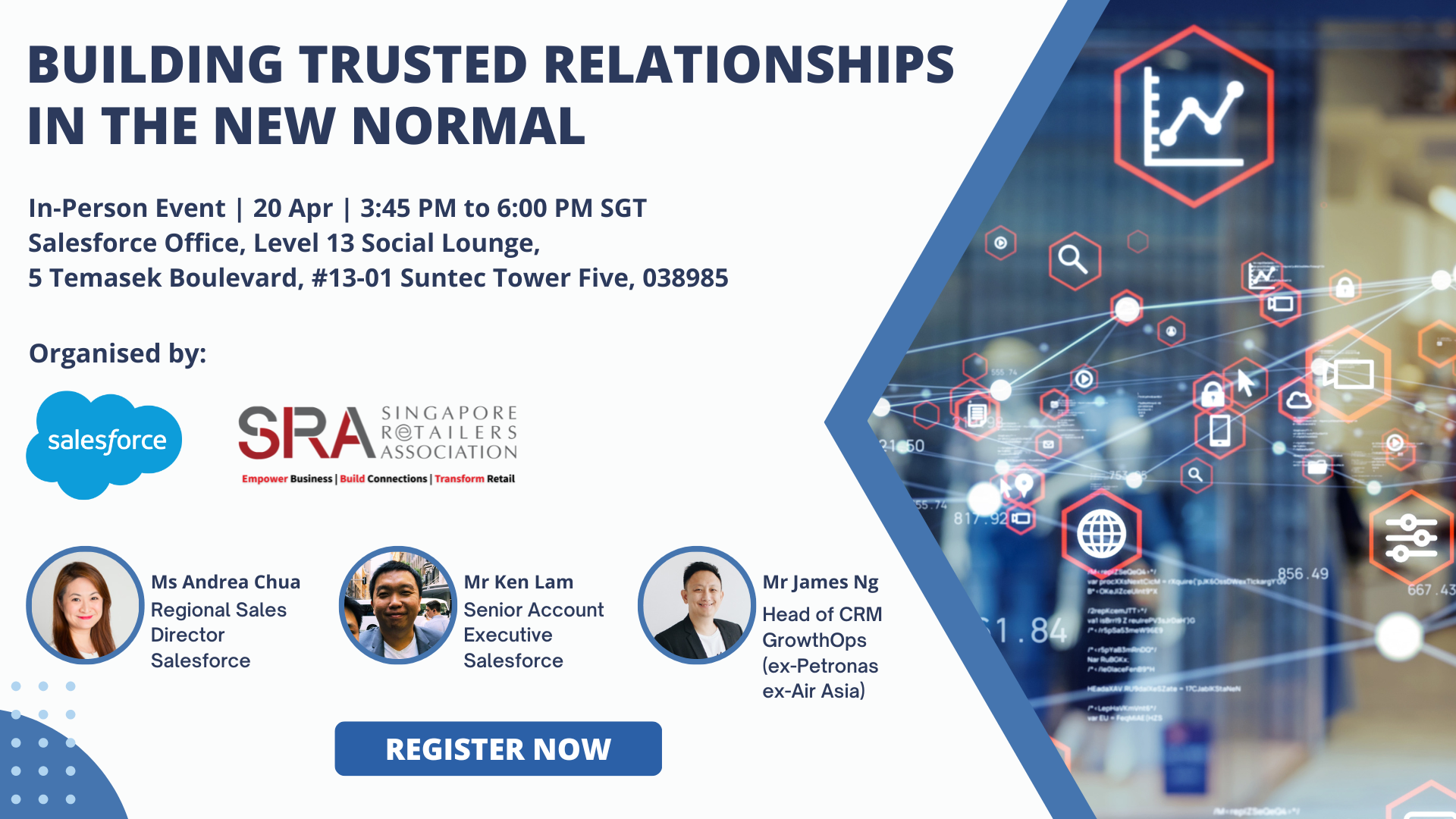 We are living in a new world where consumer expectations and market dynamics are fast changing. Today's retailers are being asked to do more with less and connect with customers in new ways despite budget cuts and reduced headcount. For many retailers, balancing privacy and personalisation to build lasting relationships can be a significant challenge.
Join us as we discuss how to create your first party data strategies and unlock the value of your customer data with Salesforce Customer 360.
We will cover:
How to navigate the Post-COVID retail landscape and what retailers can do to adapt and thrive in the new normal
Top tips on how retailers can increase loyalty and boost operational efficiency in 2023 with Customer 360
New retail innovations, use cases and product demo
Programme
3:45 – 4:00 PM – Registration
4:00 – 4:05 PM – Welcome note by SRA
4:05 – 4:35 PM – Introductions & Presentation by Salesforce
4:35 – 4:50 PM – Demo
4:50 – 5:10 PM – Fireside Chat with James Ng on his experience leading successful Salesforce implementations at PETRONAS and Air Asia
5:10 – 6:00 PM – Networking & Light bites
Registration Form
Registration is on a first come first served basis. An SRA Representative will be in touch to follow up on your registration within three (3) working days.
By submitting this form, you agree to have your contact information, including email, passed on to Salesforce for the purpose of following up on your interests.