GSS 2022 Industry Brief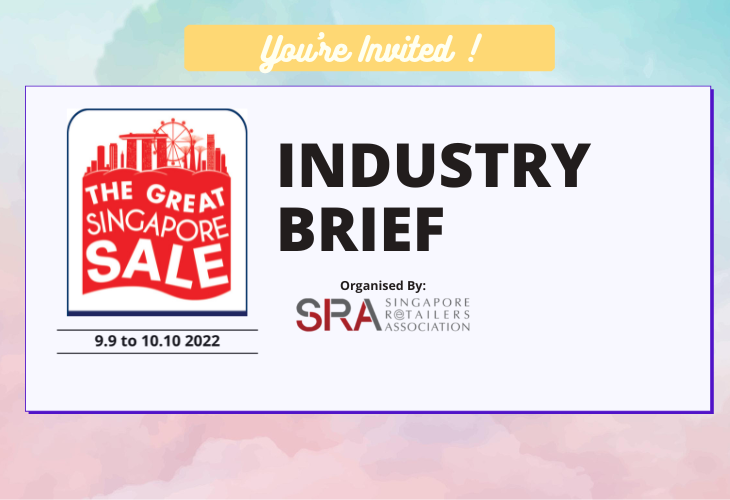 Singapore's best loved annual retail event is back with a bang this year from 9 Sep to 10 Oct 2022 ! Coinciding with the return of F1 in Singapore this year, leverage on this event to offer amazing experiences to enthuse our returning tourists ! SHOP offline & online till you drop – DINE to your hearts content and PLAY like there's no tomorrow !
Come join us as we share our plans for GSS 2022 and find out how you can be a part of this exciting journey! This Industry Brief is open to all retailers*. Simply click below which session would you like to attend.