eGSS 2020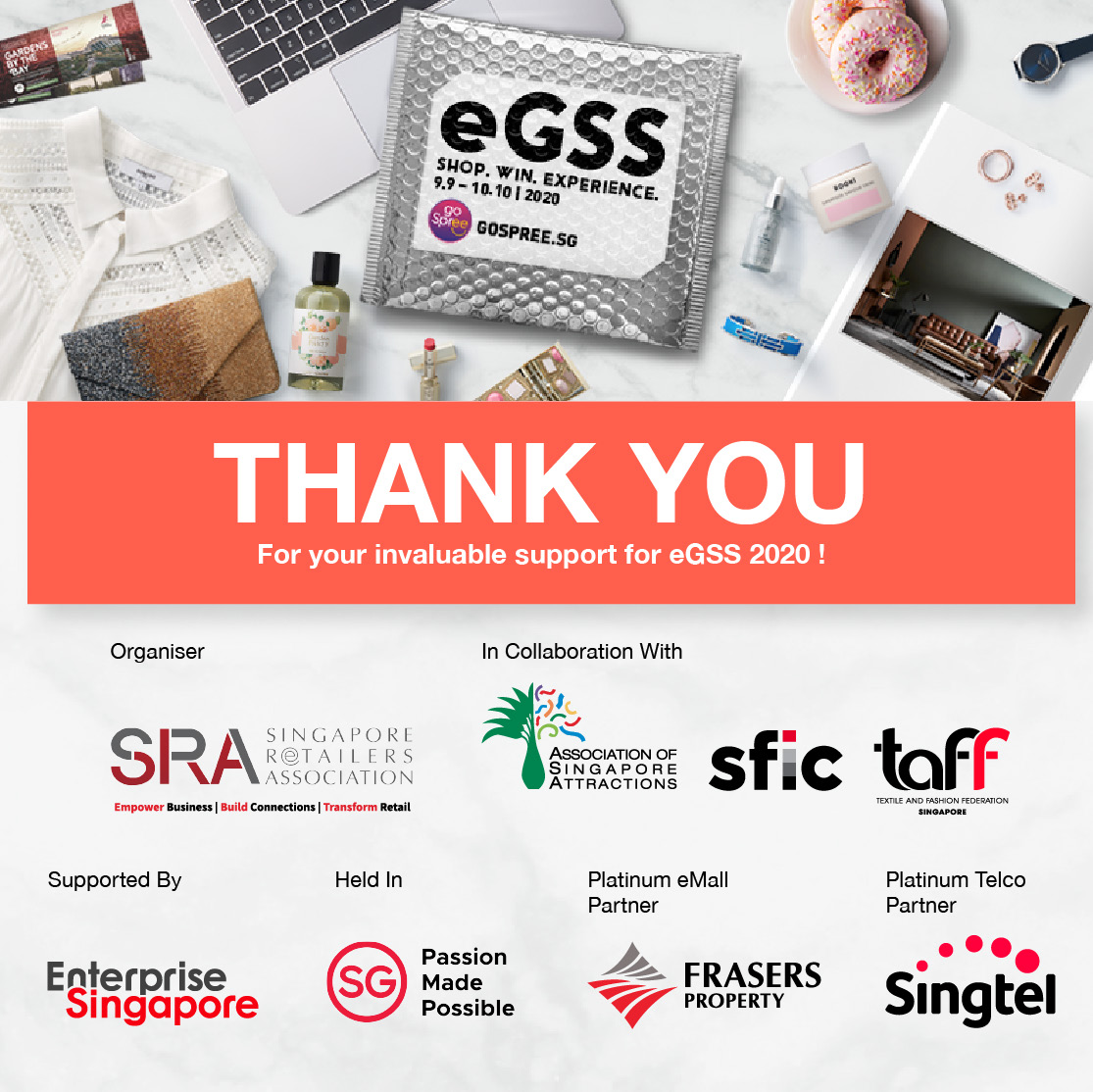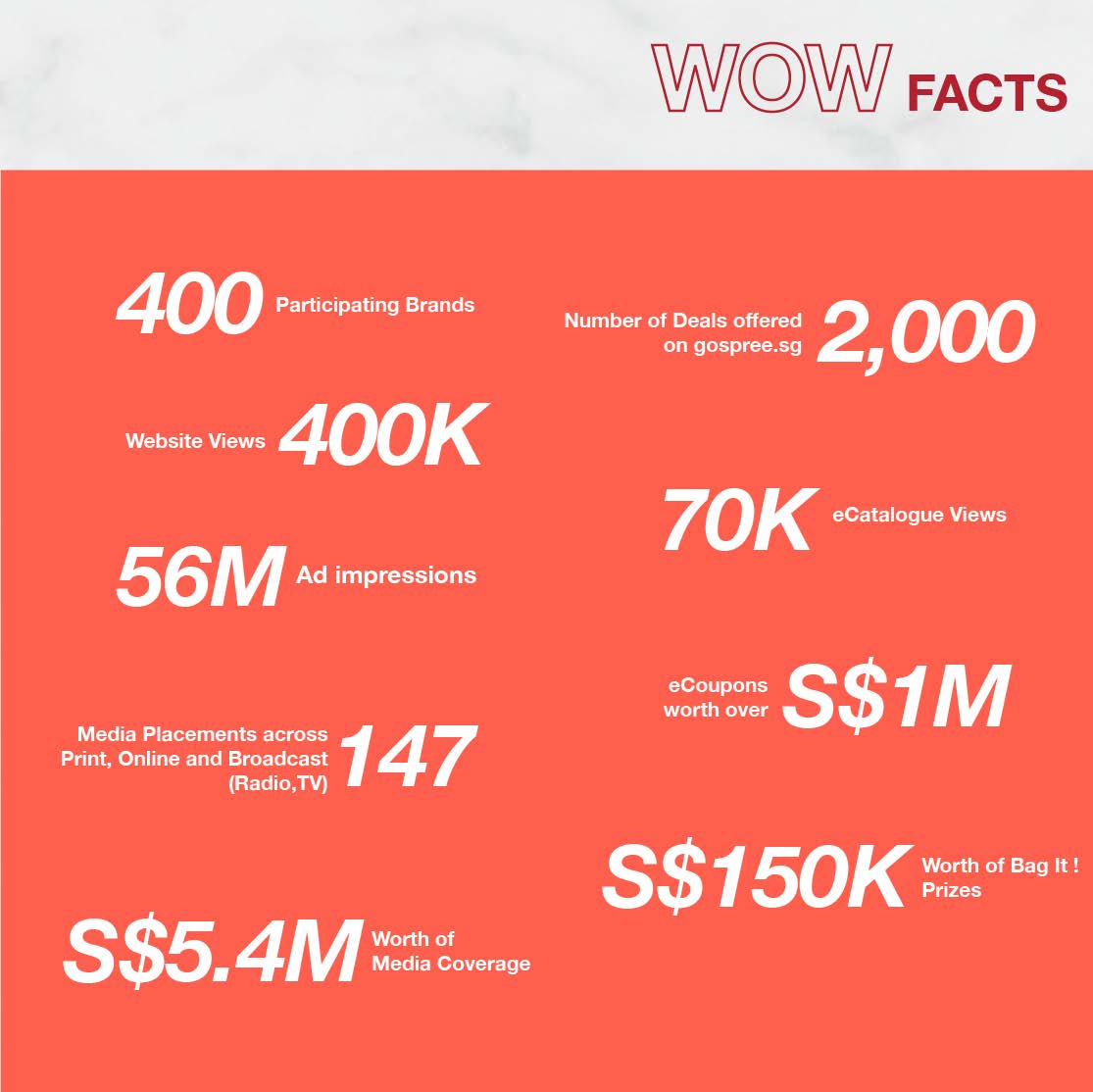 Singapore's best loved national sales event 'Great Singapore Sale' returned by popular demand from 9 September to 10 October 2020, delivering a "new norm" shopping experience with online retail & virtual activities amidst the COVID-19 pandemic. Themed "eGSS: Shop. Win. Experience", the event is a unified marketing effort designed to accelerate retailers in their digitalisation especially in eCommerce, drive local consumption and offer shoppers a diverse and holistic experience Online and Offline.
eGSS featured a flurry of online features and activities on GoSpree.sg, such as the eCatalogue, Live Streaming, Gamification and Awesome 32 ! Deas to excite and entice consumers to the new norm of retail with interactive visual and immersive product and store experiences online and virtually. Over 400 home grown, and global brands participated and offered more than 2,000 deals on gospree.sg to drive domestic spending. We also achieved media coverage valued at $5,403,435 with a total of 147 media placements tracked with local and regional media in Japan, South Korea, China, Thailand, Indonesia, Vietnam, Malaysia and Philippines.
The event was organised in collaboration with 3 other Trade Associations – Association of Singapore Attractions (ASA), Singapore Furniture Industries Council (SFIC) and Textile and Fashion Federation (TaFF). The event was also supported by Enterprise Singapore and Singapore Tourism Board, and is one of the key events under the SingapoRediscovers Campaign.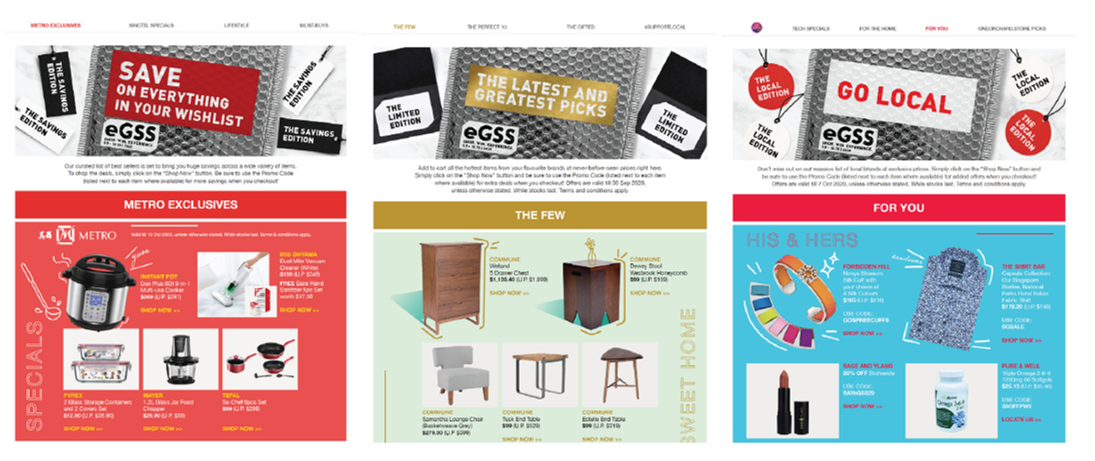 Snapshots of the eCatalogue, a lifestyle virtual shopping catalogue on gospree.sg offering consumers weekly highlights on great buys and deals. GoSpree shoppers are taken seamlessly to retailers' eCommerce store by mousing over the featured product and directed to either retailers' eCommerce sites and/or eMarketplace to make a purchase – online or offline.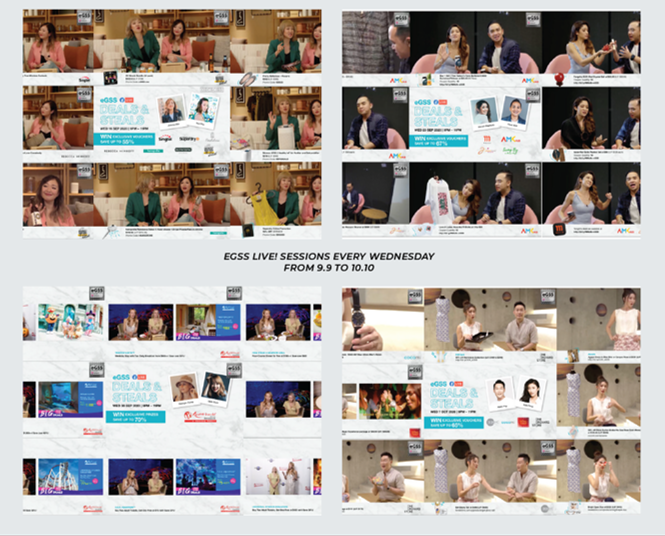 Live streaming is a new marketing tool which retailers have 'jumped on' to engage customers in an interactive manner to promote their brands and products. Themed "eGSS Live!" on Facebook, SRA conducted livestreaming sessions on 9.9 and 10.10 as well as on every Wednesday on 16,23,30 September and 7 October during the duration of eGSS. Our livestream session hosted by celebrity Jade Seah and influncer Georgia Caney with Resorts World Sentosa generated over 1,500 views.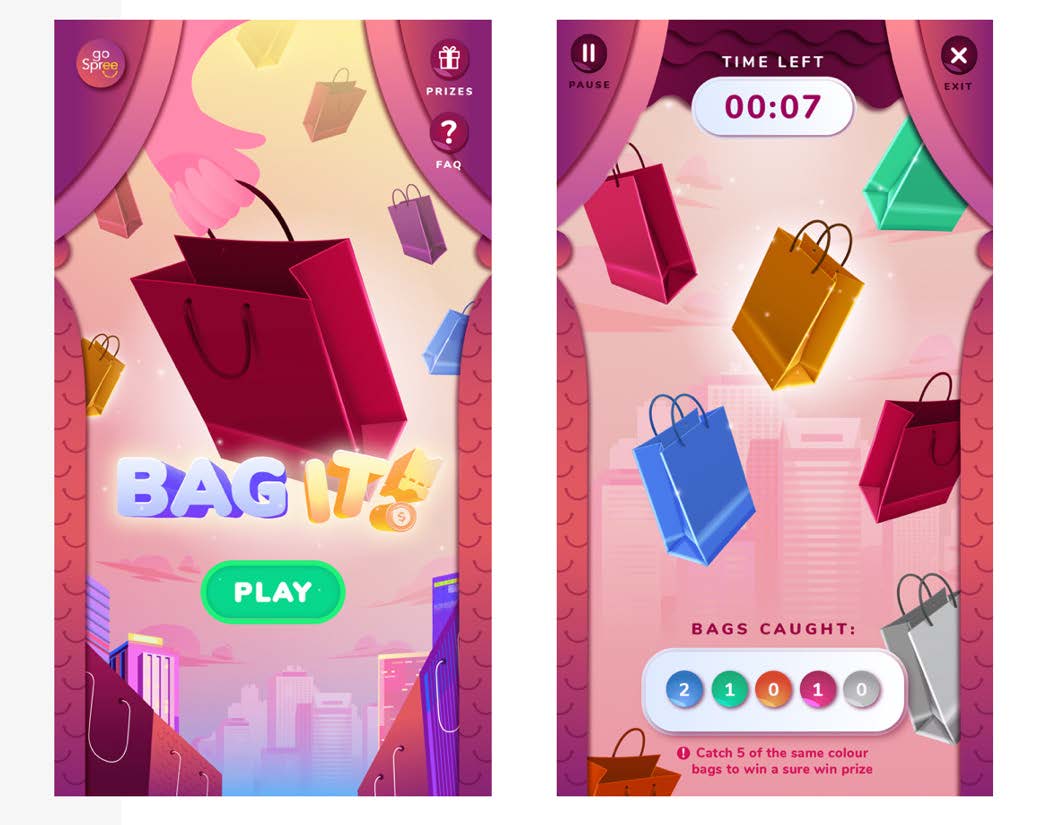 'Bag It' online game where over $100,00 worth of prizes were offered to shoppers just by completing the mission of the day – catching just 5 shopping bags in 7 seconds. The eGSS campaign is powered by GoSpree (owned by SRA) which is an agnostic aggregator online platform to help promote awareness and drive sales of retailers' products and services at their eCommerce store (and also retail stores) and their presence on the various marketplace platforms.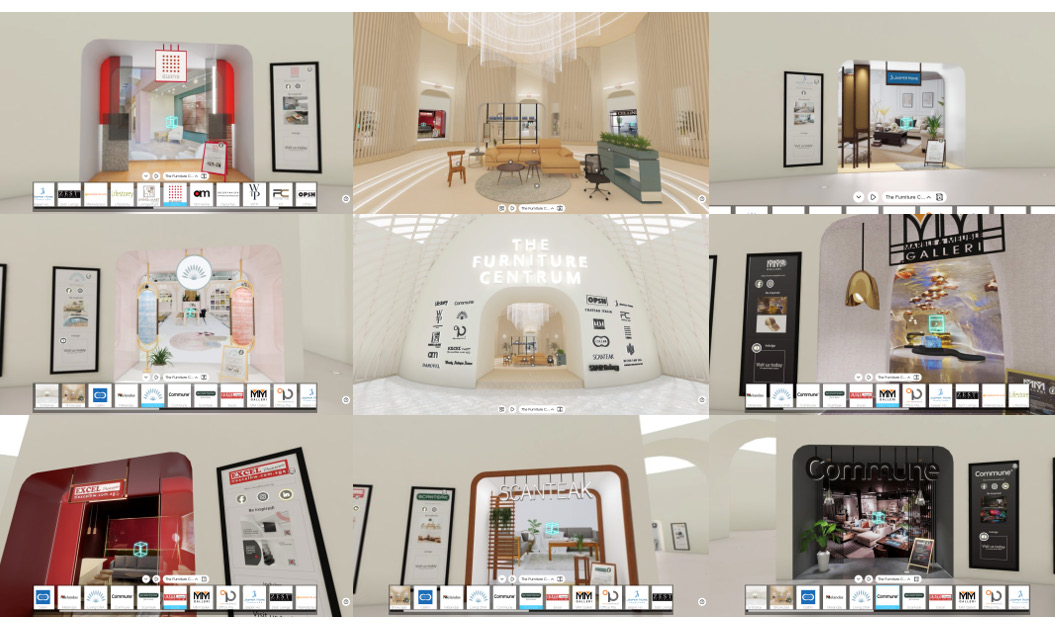 Click here to view The Furniture Centrum
The Furniture Centrum is a initiative by the Singapore Furniture Industries Council (SFIC). It is a immersive and engaging virtual retail mall which housed over 30 brands with a digital storefront under one roof. Some of the features include virtually scanned and 3D rendered showrooms displaying products and designs from participating furniture brands.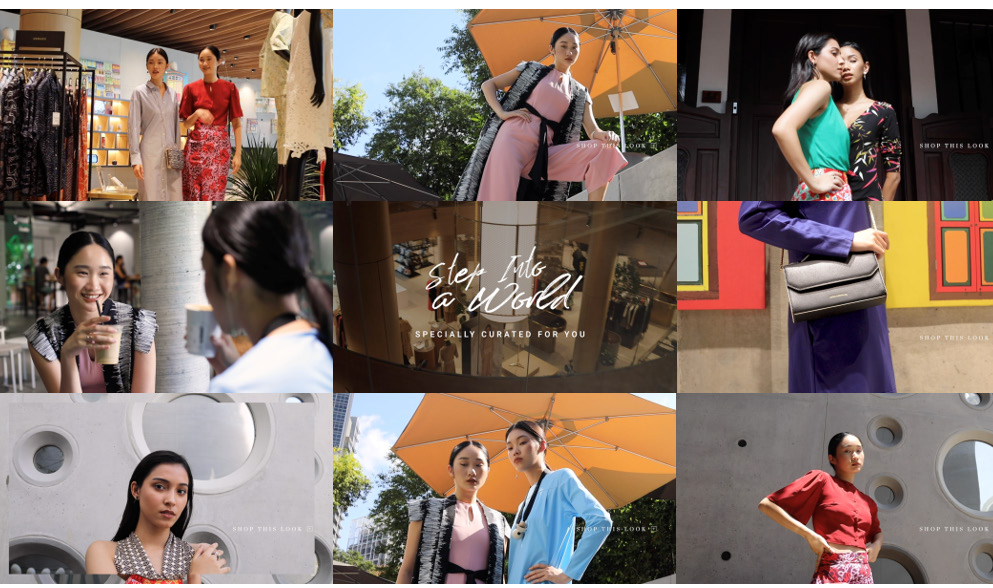 Click here to view TaFF Fashion Lookbook
Fashion LookBook, a collaborative initiative by the Association of Singapore Attractions (ASA) and Textile and Fashion Federation (TaFF), consisting of two shoppable lookbooks and videos designed to engage shoppers and showcase the best of 16 local brands and attractions on the OneOrchard.Store platform.