Customer Service Workshop: Demonstrating Service Vision with P.A.C.E.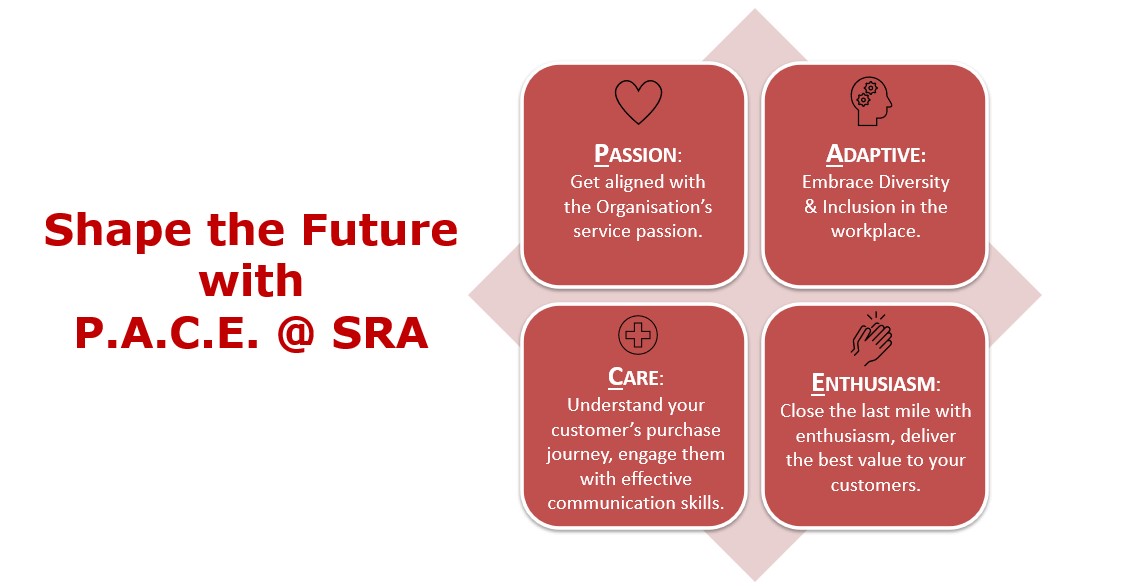 Date: 1 Jul 2022 (Fri)
Time: 9am to 6pm
Venue: SRA training room located at 1 Coleman Street #05-17 the Adelphi Singapore 179803
Cost:  $150 per pax (excluding GST)
INSPIRE YOUR SERVICE STAFF TO SCALE NEW HEIGHTS WITH P.A.C.E.!
Passion                 Get your talents aligned with your Organisation's service passion!
Adaptive              Embracing diversity and inclusion in the workplace
Care                       Understand your customer's purchase journey and engage them with effective communication skills
Enthusiasm       Closing the last mile with enthusiasm and delivering the best value to customers
An energising 1-day programme to engage your service staff!
Programme content specially curated for retail personnel from different perspectives – operational, supervisory and managerial
Crafted for organisations with a diverse workforce working towards inspiring sales staff to scale new heights
Please feel free to contact Elise Lee (elise@sra.org.sg / 9768 6981) or Kerri Wong (kerri.wong@sra.org.sg / 9363 9242) should you have any questions.