Code of Conduct Q&A Session for SRA Members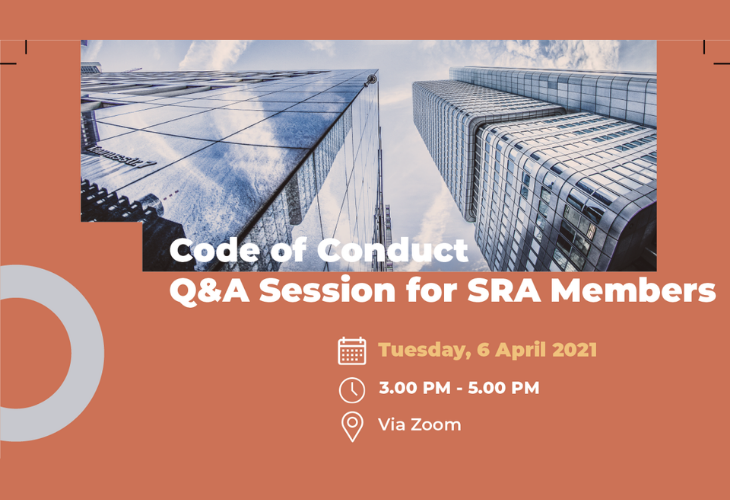 The much-awaited Fair Tenancy Framework Code of Conduct will be announced on Fri 26 Mar 2021. We are certain that retailers will have many queries on this thereafter and would like clarifications.
We are pleased to invite SRA members to join us in our Q&A Session on the COC to help retailers have a better understanding of the Code of Conduct.