[COVID-19] Updated Advisory for Safe Management Measures at Retail Establishments and Lifestyle-Related Service
December 20, 2021
The updated advisory for Retail & Lifestyle can be found here, with effect from 22 November 2021. Please see below updated infographics for your ref.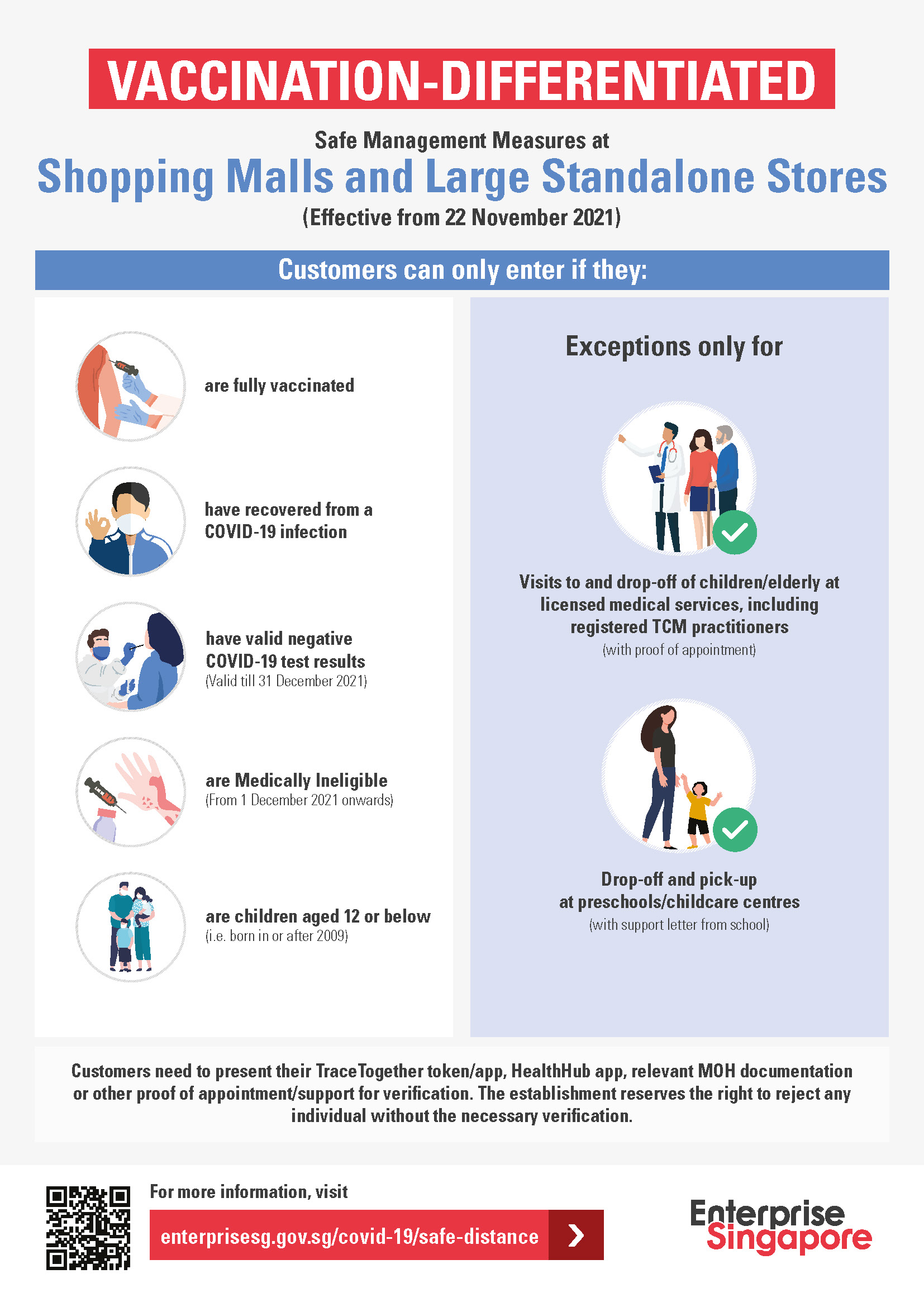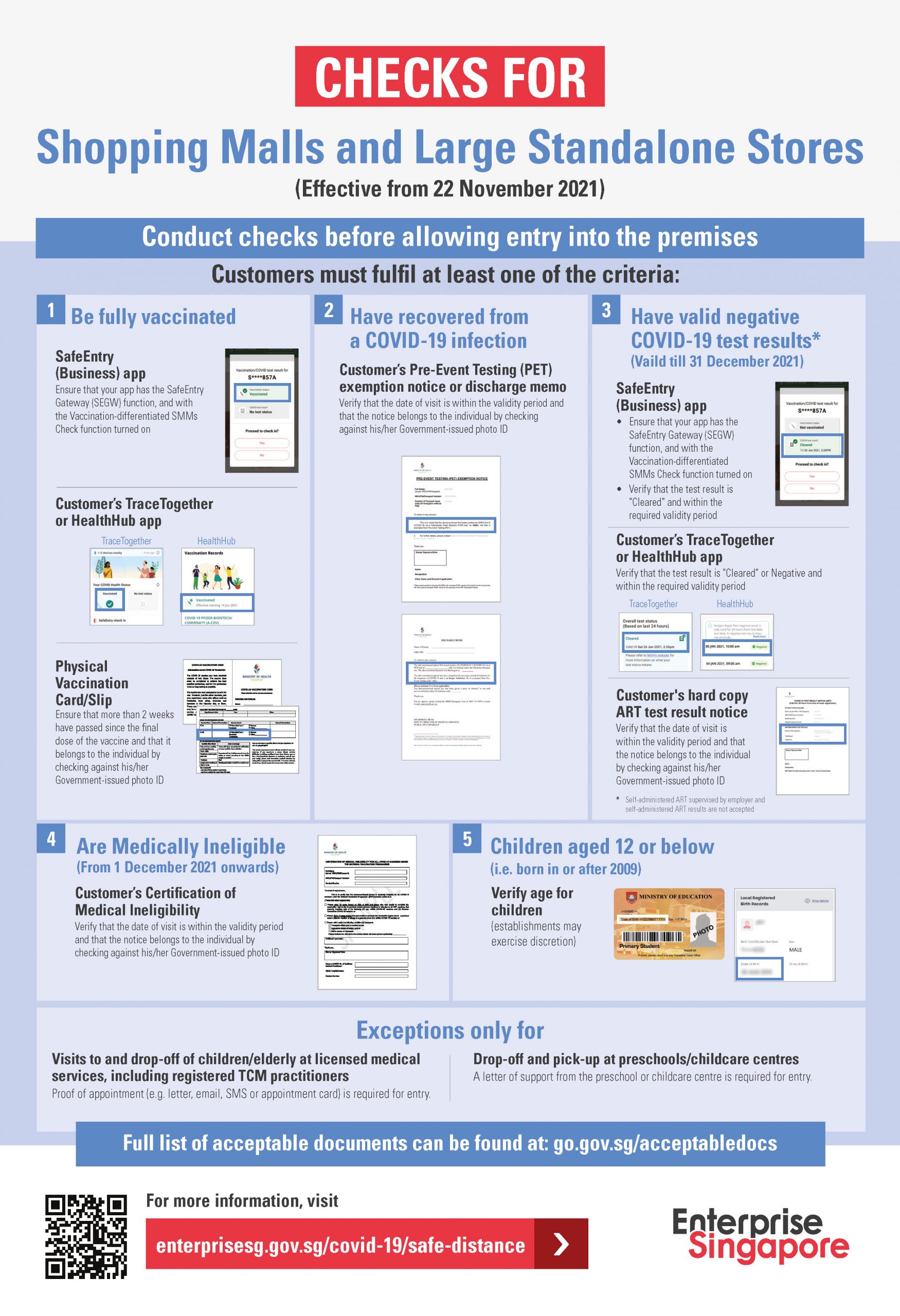 Key things to note:
From 1 Jan 2022, voluntarily unvaccinated individuals can no longer use a negative Pre-Event Test (PET) for Vaccinated-Differentiated settings (e.g. dining-in, entry into shopping malls etc.
From 1 Dec 2021, medically ineligible unvaccinated individuals will be given a concession for Vaccinated-Differentiated settings.

They will need to present a hard copy memo issued by a GP clinic, public or private institution along with an ID for verification. More details can be found here.

Dining groups of up to 5 are allowed (even if not from the same household) at F&B establishments if all are vaccinated.

Children aged 12 or below (born in 2009 or later) may be included if all are from same household
This will include medically ineligible individuals from 1 Dec 2021
Negative PET results will not be accepted from 1 Jan 2022
Thanks for your support. Please reach out to us at go.gov.sg/helloesg for any clarifications.