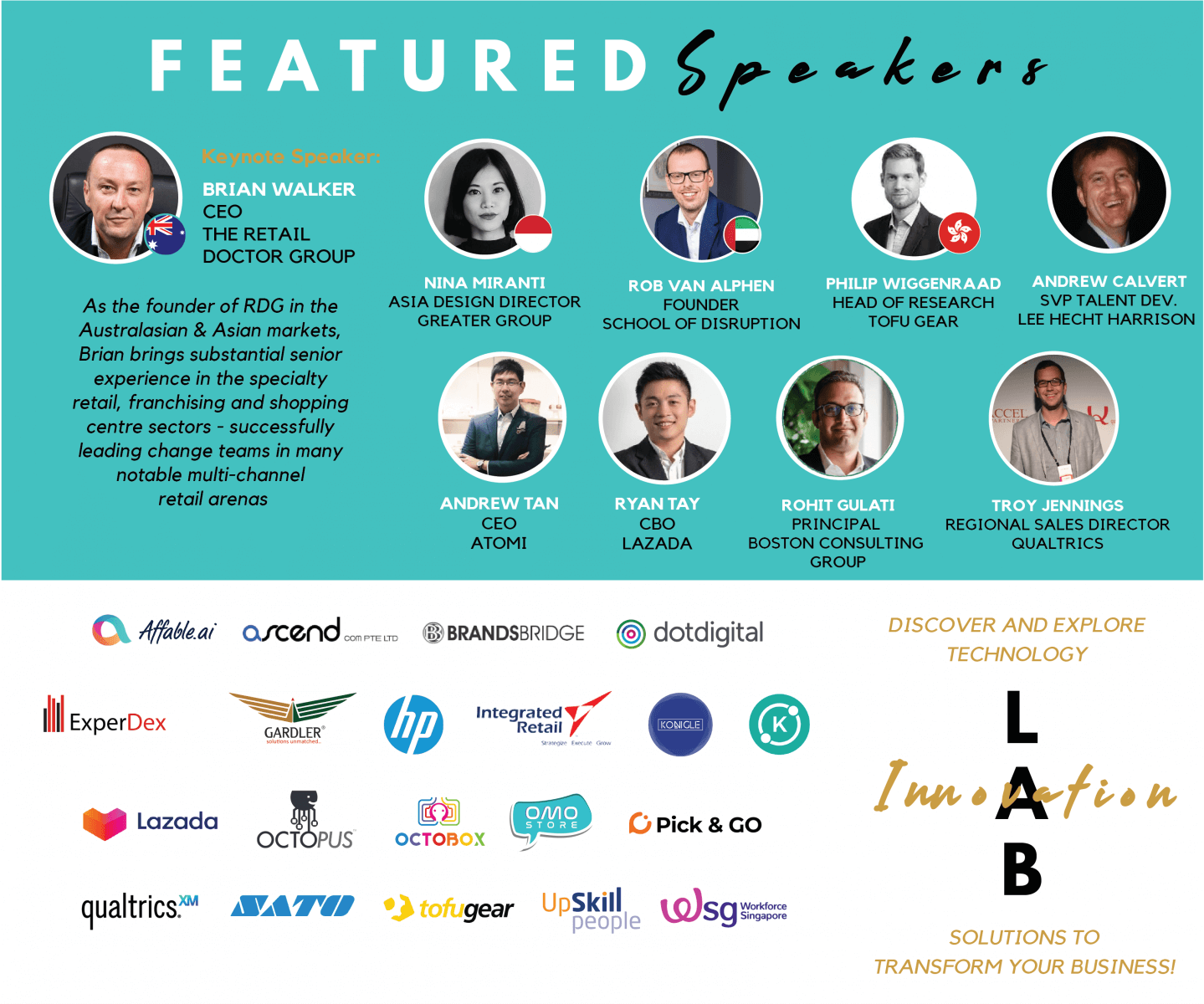 Singapore Retailers Association (SRA) launched its 28th annual retail conference at Marina Bay Sands Expo & Convention Centre, the largest annual gathering of retail leaders in Singapore on 16 August 2019. Opened by Mr Chan Chun Sing, Minister for Trade & Industry, the one-day event themed "Insight. Intelligence. Innovate!" saw over 400 attendees from the Retail Industry, Institutes of Higher Learning and Trade Associations, as well as an esteemed line-up of Speakers from Australia, Hong Kong, Indonesia and Singapore who shared insights, findings and case studies on the evolving consumer dynamics, technological advancements in the Retail Industry and why retailers must adapt and innovate to stay abreast, relevant and remain sustainable.

Minister Chan and SRIC.E 2019 Delegates also witnessed the MOU signing between Singapore Retailers Association (SRA) with the National University of Singapore (NUS) and Singapore University of Social Sciences (SUSS). The partnership will see to enhance the retail industry through Analytics/Research Projects, upskill and upscale talent development for the retail sector through co-developed training and workshops as well as internships and industrial attachments to develop a pipeline of ready-trained retail workforce.​

Supported by Enterprise Singapore (ESG) and Workforce Singapore (WSG), the expanded event, now encompassing an exhibition themed "Innovation Lab" and a day of presentations including a panel discussion, seeks to aid retailers in transforming their retail business and learn how they must manage the talents of today for tomorrow! As part of the "Innovation Lab", three Singapore companies unveiled their unmanned store concepts at the SRIC.E 2019 for the first time. OctoBox, OMO Store and Pick & Go use a variety of sophisticated technologies such as RFID, computer vision, artificial intelligence and cashless payments to manage various aspects of store, inventory and customer management with greater efficiency. Supported by Enterprise Singapore, this new generation of technologically-driven stores are slated to open by year end.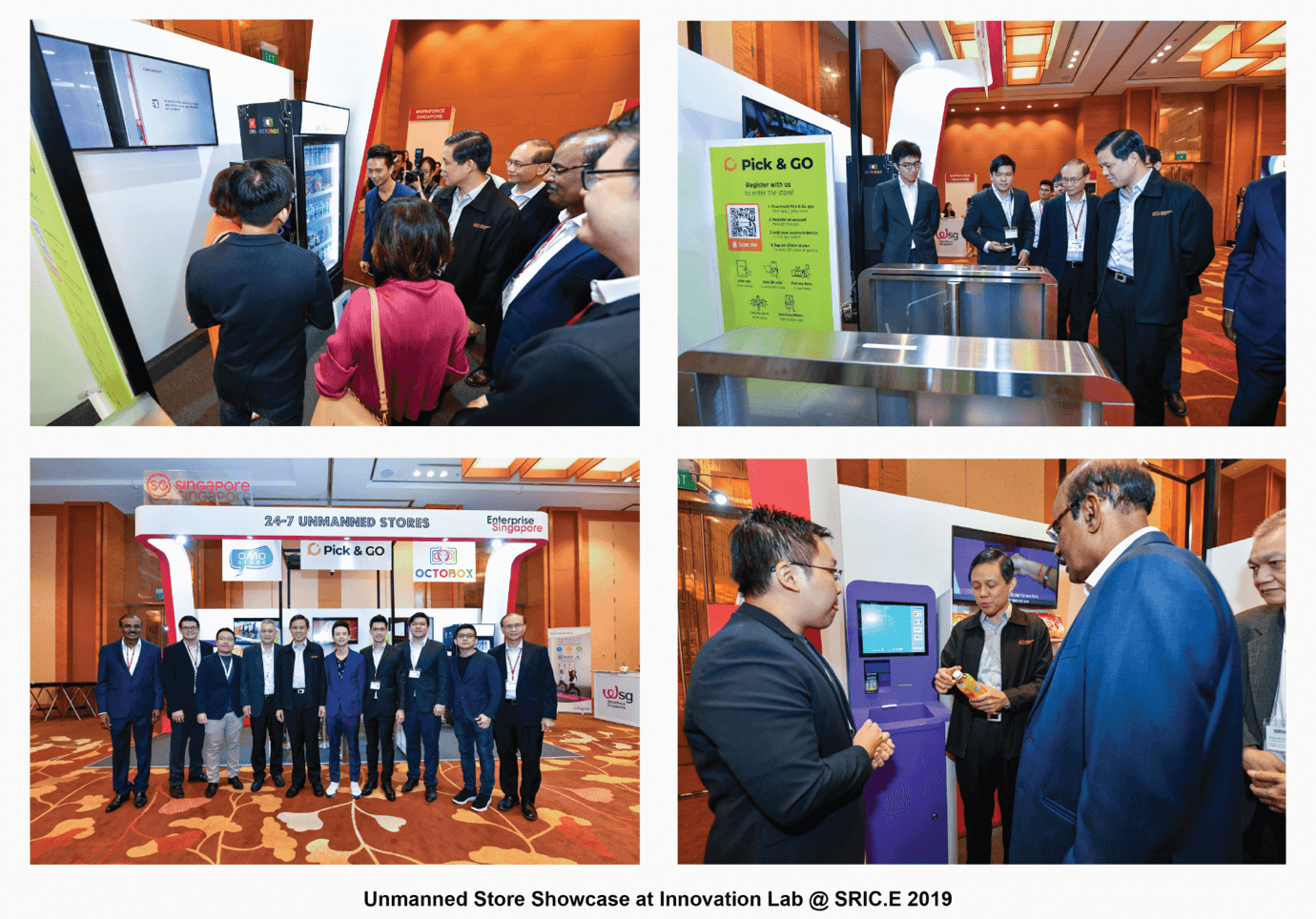 Delegates also benefitted from presentations of innovative case studies of leading retailers & stimulating sessions by retail experts and specialists from Australia, Indonesia, Hongkong and Singapore:
Mr Brian Walker, Chief Executive Officer, The Retail Doctor Group
Mr Rohit Gulati, Partner, Boston Consulting Group (SEA)
Ms Nina Miranti, Design Director, Greater Group
Mr Andrew Tan, Chief Executive Officer, atomi
Mr Andrew Calvert, SVP Talent Development, Lee Hecht Harrison
Mr Philip Wiggenraad, Head of Research, Tofugear
Ms Lisa Ramsay, Regional Director, Asia Pacific, WGSN
Mr Ryan Tay, Chief Business Officer, Lazada
Mr Troy Jennings, Regional Sales Director, Qualtrics
Dr Lau Kong Cheen, Senior Lecturer, Singapore University of Social Sciences
As well as new SRA's new curated tech snapshots – solutions to transform retail:
Mr Krish Sridar, Founder/Chief Executive Officer, KNOW
Mr Jatin Kholsa, Chief Executive Officer, Konigle
Mr Hannes Santana, Head of Growth, Affable.ai

From being Fit for Business in the Digital Age, to understanding the impact of Machine Learning and Artificial Intelligence, SRIC.E 2019 speakers addressed much of the above and more.  An Asian Consumer Forecast presented by WGSN also looked at the trends among unique young generation categories whilst the importance of using training to Manage the Transformation from Analog to Digital was also addressed.
Store design for an instagram age covered the important considerations for retailers' physical presence in this new era, whilst a case study of atomi examined the technology adoption by an SME and the journey and potential for further change. Further considerations for tech adoption by retailers were also revealed in a study conducted with Tofugear, whilst the continuing evolution of the important channel, that of an online marketplace was addressed by Lazada.
Finally SRA revealed its New Curated Tech Snapshots – Solutions to transform Retail for the first time. These curated solutions, along with the content of the conference and innovation lab, are the culmination of two years of work by SRA.
Watch out for SRIC.E 2022 – whatever the size of your business, you will gain an insight into the retail industry's future, and find the knowledge you need, the ideas you want, and the solutions that you can expect from industry leaders, discovering the newest concepts, strategies and advancements in retailing.
Also, benefit from a focused exhibition of key solutions identified by SRA as central to the transformation of the industry. Contact anwar@sra.org.sg to register your interest today !