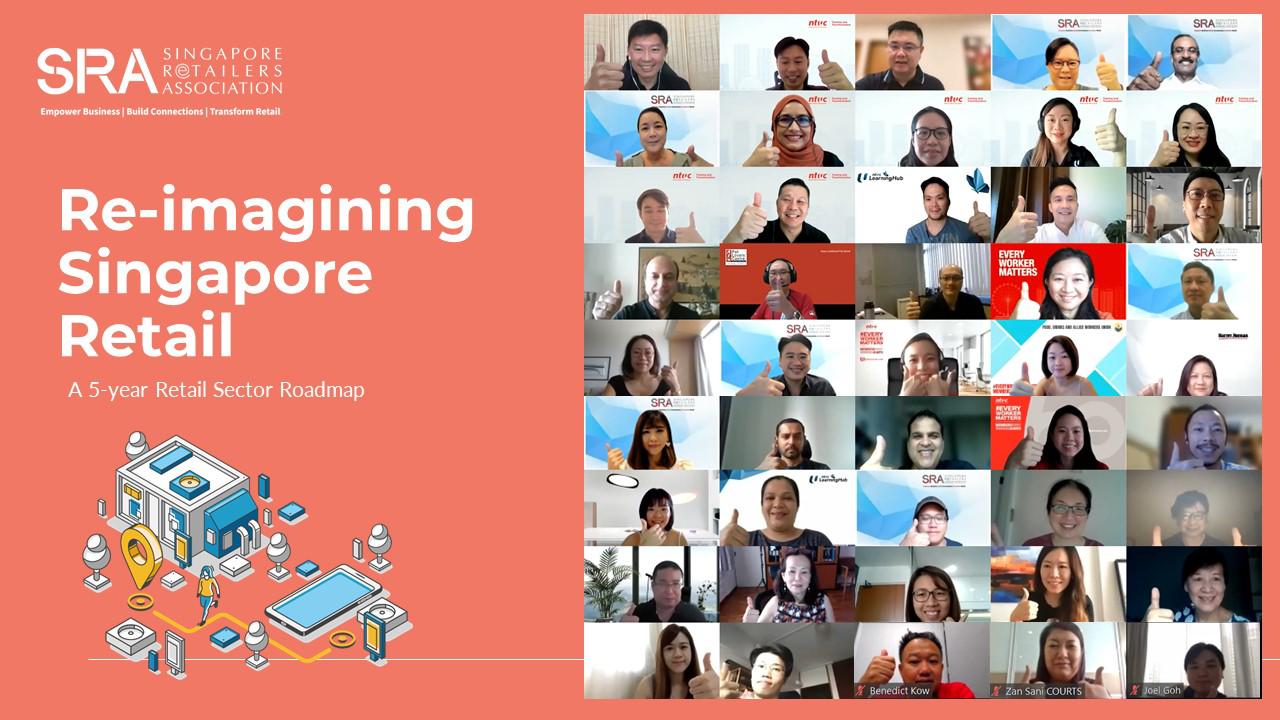 Over 20 retail leaders from across different retail sub-sectors actively participated in a series of workshops in the past few months to help develop a 5-year roadmap for the retail sector. Titled "Re-imagine Singapore Retail, this was discussed in a Sector Operation & Technology Roadmap (OTR) session with Mr Chee Hong Tat 徐芳达, NTUC Deputy Secretary-General and Ms Yeo Wan Ling, NTUC Director of U SME and U Women and Family. They were joined by Mr R Dhinakaran, President, SRA Council, ESG and retail leaders involved in developing the roadmap.
The customised roadmap for the retail sector will help SRA better assist and provide guidance to our members and the retail community to:
Gain a broader perspective to accelerate business transformation
Lead the retail community forward through a unified strategy
Identify suitable resources to support companies' business growth and manpower transformation
Companies that participated in the workshops:
1. Archipedia Pte Ltd
2. BHG (Singapore) Pte Ltd
3. Courts (Singapore) Pte Ltd
4. Craftmark (S) Pte Ltd
5. eLush (T3) Pte Ltd
6. NTUC FairPrice Co-operative Ltd
7. Pertama Merchandising Pte Ltd (Harvey Norman)
8. Pet Lovers Centre
9. Sam & Sara Holdings Pte Ltd
10. Star 360 Holdings Pte Ltd
11. Wing Tai Retail Management Pte Ltd
We are heartened that NTUC Singapore is committed to help SRA in this transformation journey with resources and connections wherever needed. We look forward also to the continuous support from ESG to help SRA implement the various proposed initiatives to uplift the retail industry.
Our heartfelt appreciation to NTUC Training & Transformation Group for facilitating the SOTR workshops. And all our retail leaders for their invaluable inputs and time. SRA will be organising a series of webinars to share with our members and the retail community at large about the 5-year 'Re-imagine Singapore Retail' Roadmap and to invite industry leaders to participate in the relevant Task Force initiatives to achieve the various desired outcomes. Stay tuned !